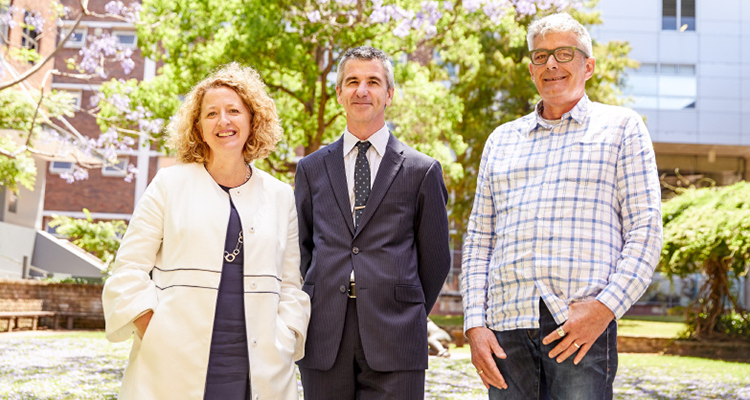 UNSW's new partnership with Adobe is about to revolutionise how our University communicates with its audiences. Soon, powerful technology that is easier to use will help us speak with people in sophisticated new ways.
How do you help academics amplify awareness of their research globally by harnessing the power of social media? How do you create targeted advertising that appeals both to a high school Engineering student in Chennai, and a working mum in Chatswood considering a part time MBA? How do you dramatically reduce the time it takes to create amazing, personalised web sites that showcase our research and our student experience? How do you better understand what people really want to know about UNSW so we can better connect with those who want to partner with us to make the world a better place – or might be inspired to join us?
A significant part of the answer lies in a new set of 'digital tools' procured by UNSW in partnership with Adobe – the global leader in digital communications software; technology that has powered the growth of Australia's leading organisations such as Tourism Australia, IAG and Qantas.
After close to a year of scoping and negotiations, we now have access to the Adobe Experience Cloud. This platform will dramatically improve UNSW's content management, digital asset management, digital service delivery, audience targeting, data-driven insights and social media presence – consolidating what is a confusing and fragmented digital eco-system. It will allow us to communicate with the right people and organisations, on the right devices, with the right information, at the right time.
As communicators – this is a potent and powerful mix! For UNSW, this is a critical foundation of our 2025 strategy, which relies on our ability to better communicate with students, donors and funders.
In the short term we will be deploying this technology to increase the number of students recruited from overseas, particularly India. And working with the Division of Philanthropy to increase donations and with the Division of Enterprise to build greater industry collaboration and student participation in our entrepreneurship programs. These are the priorities set in the first phase of the implementation project.
Another first-order priority is to improve and simplify our web presence – while continuing to build a sector-leading digital marketing and publishing team which constantly looks over the horizon to the benefits of voice, 3D visualisation, artificial intelligence and machine learning.
Many colleagues have contributed significantly to this undertaking and for getting Phase One funding approved. Thanks to the Digital Marketing Platform Steering Committee, Georgina Owens and the expertise of Procurement, Dan Beecham/Nicola Dorling and the IT Team – and the project leadership of Darren Goodsir (Chief Communications Officer) and Martin Hoegh-Guldberg (Head of Digital Experience) whose passion and commitment for this initiative has been infectious and indefatigable!
This is a major milestone for the Division of External Relations and one of the most ambitious digital projects we've ever undertaken. Darren, Martin and I look forward to working with colleagues throughout 2019 and beyond to build understanding, skills, experience and to harness the talents of colleagues across the UNSW community to make the most of this exciting opportunity.
Fiona Docherty
Vice President – External Relations
For those interested in exploring the Adobe Experience Cloud's capability – which includes Adobe Experience Manager, Analytics, Audience Manager, Target, Campaign – please visit the Adobe Experience Cloud website.
Pictured above: Fiona Docherty, Darren Goodsir and Martin Hoegh-Guldberg.
Comments