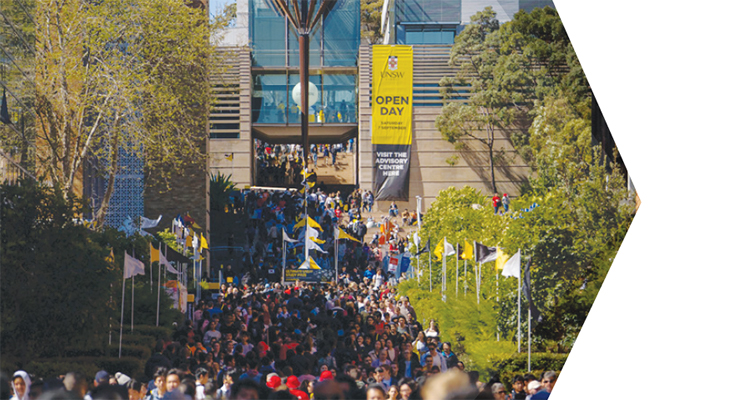 UNSW has unveiled its 2025 Strategy Update which continues to position the University as a global leader in change and innovation, with an altruistic desire to transform the lives of people and communities.
Following a wide-ranging consultation process and input from many in the community, the document acknowledges a changing external environment and reflects UNSW's progress since the Strategy was developed in 2015.
The overall direction of the 2025 Strategy remains unchanged and is underpinned by three refreshed strategic priorities:
Academic Excellence




Quality research driving new discovery, and excellent teaching – coupled with a well-rounded and inspiring student experience. Our programs deliver the workforce-ready graduates and upskilled workers required in our modern world.
Innovation and Engagement


Enterprise, partnership and the exchange of knowledge between universities and the broader community creating new opportunities for job creation.
Social Impact


Improving the quality of life for people, in Australia and around the world, through partnerships, thought leadership and engagement with decision makers, sustainable development and a commitment to equity, diversity and inclusion.
As mentioned by Professor Ian Jacobs, President and Vice-Chancellor, in his last Inside UNSW message, the updated Strategy also highlights some of the University's many achievements since 2015.
Professor Jacobs said: "A strategy is not a static document and just as many major organisations do, we have taken time to reflect on our priorities and readjust our course to leverage our strengths."
"There is much to be pleased about when reflecting on our achievements so far and the community can be proud of our tremendous shared effort in bringing this strategy to life."
A limited number of printed copied of the 2025 Strategy will be available on request however, you are encouraged to download a copy to review and discuss with your teams.
Comments