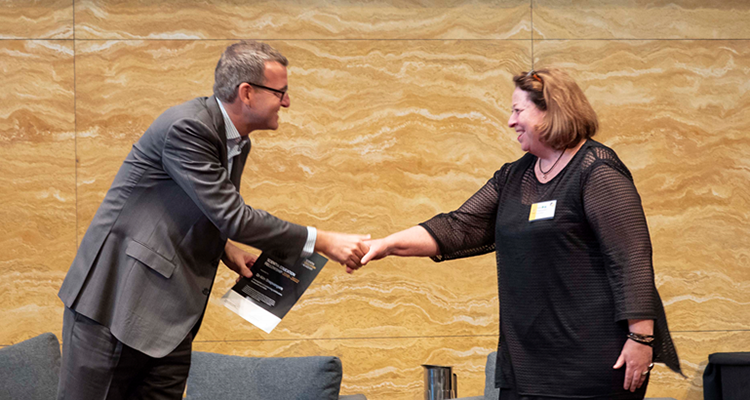 The UNSW Scientia Education Academy, which recognises our most inspiring educators for their leadership and contributions to enhancing and promoting educational excellence, has appointed nine new fellows.
Established in October 2016, the UNSW Scientia Education Academy recognises our most inspiring educators for their leadership and contributions to enhancing and promoting educational excellence.
Only in its second year of existence, the UNSW Scientia Education Academy is already having a tangible impact on the UNSW community. Its work includes individual and group educational projects, mentoring schemes and a monthly lecture series.
The key areas of focus are educational scholarship and policy, and teaching practice. Intrinsically linked to the 2025 Strategy, specifically the strategic priority of 'Educational Excellence - the UNSW Scientia Education Experience', the Fellows also represent UNSW education externally, and have started initiating national and international collaborations.
"For me, the Academy represents a way of really attaining [educational] excellence at the University and working together with colleagues to make that happen," said Professor Patsie Polly, UNSW Scientia Education Fellow appointed in 2017.
"As a Fellow, I'm proud to share the Academy with the other Fellows. They inspire me, I learn a lot from them, and we all uphold our tagline of the Academy: Inspiring Educational Excellence," added Professor Chris Tisdell, Director UNSW Scientia Education Academy, appointed in 2016.
All the UNSW faculties were invited to put forward a new nomination this year. These were reviewed and approved for the 2018-2022 term by Pro Vice-Chancellor (Education) Professor Geoff Crisp and Deputy Vice-Chancellor (Academic) Professor Merlin Crossley. The nine new members bring the total number of UNSW Education Fellows to 40. The appointments were officially announced at this year's Learning and Teaching Forum last month.
"It is such an honour to be included in the SEA Fellows community, joining high profile colleagues in advancing educational scholarship, innovation and collaboratively working together on interdisciplinary projects," said Associate Professor Kim Snepvangers upon her 2018 appointment.
"I am looking forward to learning a lot from great educators and being inspired by what they are doing with their courses. I am very excited about the opportunity to be part of a community to improve teaching practice at UNSW," said fellow 2018 appointment Elizabeth Angstmann, First Year Director in the School of Physics.
The excitement at the prospects of interdisciplinary and cross-faculty learning and collaboration was echoed by Dr May Lim, 2018 Scientia Education Fellow from Engineering.
"I hope to connect, interact and collaborate with more UNSW colleagues from other schools and faculties, so I can learn about their teaching approach and philosophy, and grow as an educator," she said. "I also hope I can contribute to the L&T communities at UNSW. Education, for me, cannot flourish in isolation."
Congratulations to the new Fellows:
Dr Dijana Alic - Built Environment

A/Prof Elizabeth Angstmann - Science

Dr Natalie Cujes - Canberra

A/Prof Peter Heslin - Business School

Dr May Lim - Engineering

Dr Marina Nehme - Law 

A/Prof Kim Snepvangers - Art & Design

Dr Silas Taylor – Medicine

Dr Melanie White - Arts and Social Sciences
 More information on the Scientia Education Academy can be found here.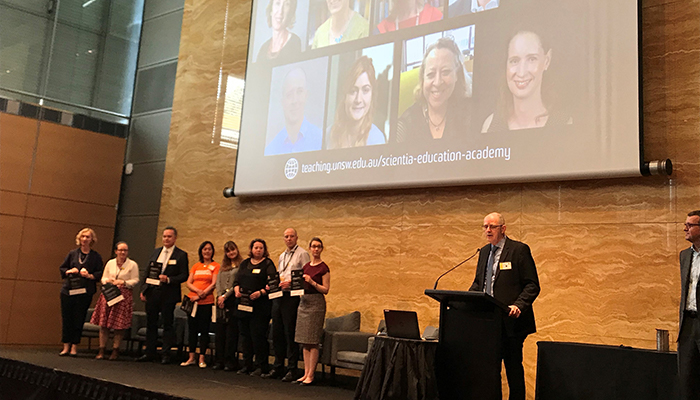 Comments