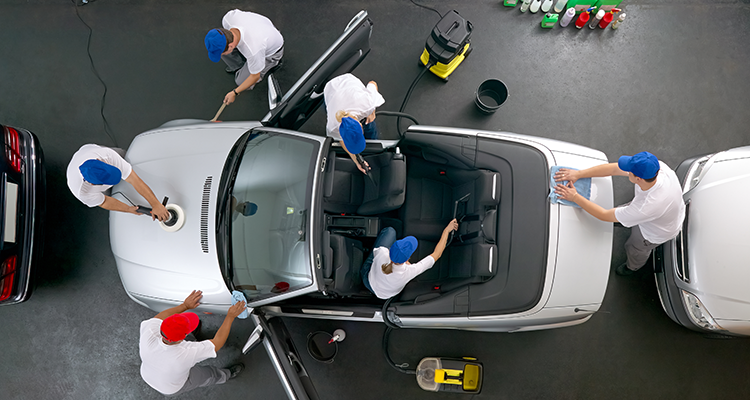 In its quest to evolve and improve the services available to the UNSW community, a new waterless car washing service is coming to campus.
BACS' Property, Retail & Listing team has partnered with WipeHero to bring a sustainable and convenient car cleaning service to campus. The service will be available from 10 December 2018 at two of the University carparks – Botany Street and Barker Street.
To have your car spotless by the time you finish your day's work, simply park your car at either of these two car parks and book a WipeHero car wash service, on the spot. Here's how to book:
Online at WipeHero.com and enter either Botany Street or Barker Street carpark as the location, or

phone 1300 791 421.
As an introductory offer, WipeHero is offering a 40% discount to all UNSW employees on any of its packages, which range from $29-$69. The key exchange is also hassle-free, as you can safely pick up and drop keys in small lockers which will be located at the entrance of the carpark.
Steven Tropoulos, Head of Property, Retail & Leasing, said: "We have held several focus group discussions and conducted an extensive retail survey earlier this year to understand what our community – students and staff – wanted in terms of increased retail offerings. One piece of feedback we received was to introduce services that made life a little bit easier and more convenient for everyone… and a car wash is one of those things. Your car gets washed while you are at work, and you are assured of a high quality clean – both inside and outside of the car."
Used by a multitude of different companies including Maserati and Ferrari, WipeHero uses a protective polymer waterless technology product which not only cleans your car but adds a protective layer to ensure it remains shinier and cleaner for longer. The technology is biodegradable, non-toxic and scratch free, cleaning your car while helping save the environment up to 300L of water per wash.
For more information, visit the Property, Retail & Leasing website.
Comments