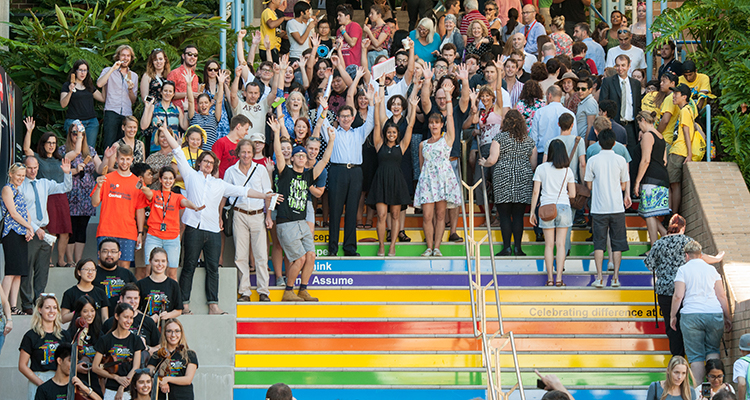 Five new Diversity Champions have been appointed to help drive UNSW towards being an international exemplar in equity, diversity and inclusion.
UNSW has appointed five new Diversity Champions who will act as advocates, lead diversity working groups and identify ways UNSW can achieve its ambitious goal to be an international exemplar in equity, diversity and inclusion. The selection of the Champions follows a call for expressions of interest from staff in October. The new Diversity Champions will serve a two-year term from 2019-2020.
The Champions – Associate Professor Janelle Wheat and Associate Professor Adrienne Torda (job sharing the Gender Champion role); Arifa Sarfraz (Culture); Dr Kristoffer Greaves (Disability); Dr Bridgit Haire (LGBTQI); and Patrick Armstrong (Flexible Work and Leave Options) – will represent both students and staff as they advocate for their respective constituency areas.
"The role of the Diversity Champion is an important one," says Deputy Vice-Chancellor Equity Diversity & Inclusion Professor Eileen Baldry. "The Champion is someone students and staff can go to and raise diversity-related concerns or issues. They have a seat on the Equity, Diversity & Inclusion (EDI) Board and with the support of their working group they will build on the work already undertaken in the different areas and deliver on a couple of key initiatives each year.
"I congratulate the new Diversity Champions on their appointment," said Professor Baldry. "And I would like to acknowledge the leadership and hard work of our outgoing Champions – Laura Poole-Warren (Gender); Janine MacDonald (Culture); Andrew Lynch (Disability); Warwick Dawson (Flexible Work and Leave Options); and Mark Willcox (LGBTIQ). They were trailblazers and eagerly took on the role back in 2016 when we first established the EDI Board."
The New Diversity Champions
UNSW's new Diversity Champions will commence their term in January 2019. Here they explain in their own words why they wanted to take on the role.
Gender Champion (job share by Associate Professor Janelle Wheat and Associate Professor Adrienne Torda)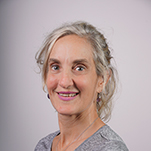 Adrienne Torda (Associate Professor, Faculty of Medicine)
I have a fractional appointment at UNSW and another at Prince of Wales Hospital, have four children and work as an education-focussed academic. These were all things I was told would hinder my career progression, but they haven't.  As a woman who juggles career and family and embraces it all, I want to help other women – both students and staff. I am passionate about improving gender equity by broadening opportunities, role models and mentors.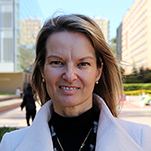 Janelle Wheat (Deputy Dean and Associate Professor – Education, Faculty of Science)
I hope to improve the opportunities for women at UNSW and want to support female colleagues to reach their career aspirations. I want to influence the world for my daughters who are capable, intelligent and independent young women. Generationally, I feel we have a responsibility as parents and teachers to change the way we talk about role models and ensure women have the same opportunities to pursue their strengths as men.
Flexible Work and Leave Options Champion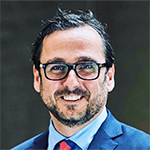 Patrick Armstrong (Internal Communications Manager, Division of External Relations)
I have been a long-term advocate of flexible work and leave options and support my team here at UNSW with several flexible work options. These include job shares, part-time work and the option to work from home as needed. My view is that by giving people flexible work to suit their family and other commitments, they are more engaged and productive. I was fortunate to be a stay-at-home dad for a period when my son was very young. That was 13 years ago, and it was considered very unusual at the time. It's encouraging to see the Australian workplace has changed since then, but there is still a long way to go.
Cultural Diversity Champion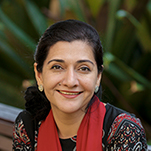 Arifa Sarfraz (Manager, Environmental Sustainability, Estate Management)
As a first generation, Muslim- female- migrant from Pakistan, a mum, student and part-time employee, I understand what it means to experience the challenges of diversity. I feel fortunate to be part of the change and hope to help to cultivate a culture and environment at UNSW where everyone feels safe, empowered and motivated regardless of differing cultural backgrounds and ethnicity, age, sex, gender, mental or physical disabilities, personal and religious beliefs and languages.
LGBTIQ Champion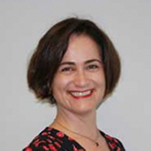 Bridget Haire (Senior Research Fellow, Kirby Institute)
Since 2015, I have co-facilitated the Ally training at UNSW with Clare Ellis. Through this I have learned an enormous amount about the kinds of stigma and discrimination staff and students have experienced because of their sexual orientation and gender identity. I have been particularly struck by the people's differences can create vulnerabilities. This role is an opportunity to build a culture that has zero tolerance for bigotry of any kind.
Disability Champion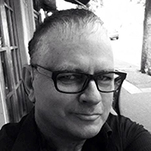 Kristoffer Greaves (Senior Lecturer and Deputy Director of Practical Legal Training, Faculty of Law)
My lived experience with disability involves a life-long severe bi-lateral hearing impairment that requires me to make adjustments to live, study and work. As a lawyer, educator and academic, I hope to make meaningful and effective contributions to policy and planning and the learning and teaching environment, together with an enabling digital and physical environment to support equity and inclusion for all students and staff.
Comments