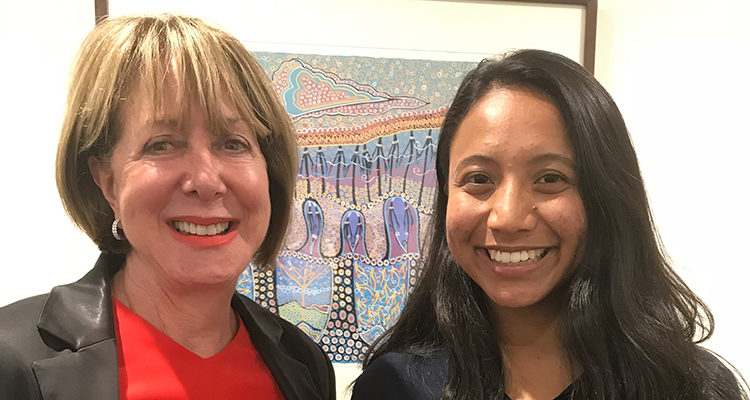 The biennial Summit of the University Social Responsibility Network will take place this December in Israel, with Professor Mary-Louise McLaws representing UNSW at the conference.
Hosted by the University of Haifa and Hebrew University of Jerusalem, the University Social Responsibility Network (USRN) Summit will bring together a group of thought leaders in higher education.
The USRN, of which UNSW Sydney is a foundation member, focuses on extending the traditional mission of universities to develop solutions for economic, social and environmental problems in society.
Professor Mary-Louise McLaws is a renowned infection control expert and Professor of Epidemiology, Healthcare Associated Infection and Infection Control in the School of Public Health and Community Medicine. She is a current Deputy President of the Academic Board. 
Mary-Louise will attend the Executive Committee as well as chairing a Summit session, "Cultivating Inclusion and Diversity for Community Building", which will look at the challenges and approaches of university members to address the equity, inclusion and diversity issues unique to their facilities
This year sees the inaugural USRN Student Summit, concurrent with the main Summit. Nadhirah Daud is the UNSW student delegate. A fifth-year Arts/Law student, she is a champion international debater and debating coach, former SRC member and member of the UNSW Law Society. Nadhirah is currently Chair of Arc.
Nadhirah will present on Arc-run wellbeing and sustainability programs which promote the destigmatisation and inclusion of students suffering from mental ill health.
Comments