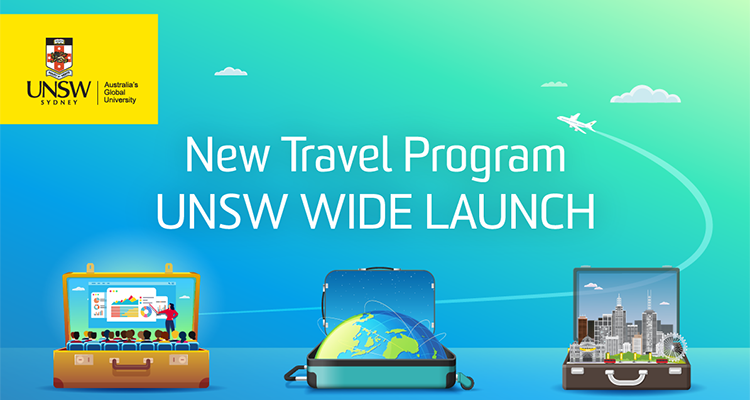 The exciting new UNSW Travel Program, MyTravel@UNSW, is being launched for all employees to use from Monday 3 December 2018.
The new MyTravel@UNSW program, launching on 3 December 2018, will efficiently integrate new processes and systems, from preparation through to reconciliation, and significantly improve UNSW duty of care.

Key changes include:  
Automated pre-trip approval (no more TR1 form) with online travel diary, risk management, seamless booking integration

A UNSW Travel Office, with dedicated travel consultants on the Kensington campus (the MyTravel@UNSW Team) who will provide employees with a price match guarantee

New intuitive online booking tool ZENO with better hotel rates, UNSW discounts and guidance

Centrally billed account to ease the reconciliation burden for airfares and accommodation

New simplified Travel Policy and Procedures along with a new Business Expense Procedure will also be available.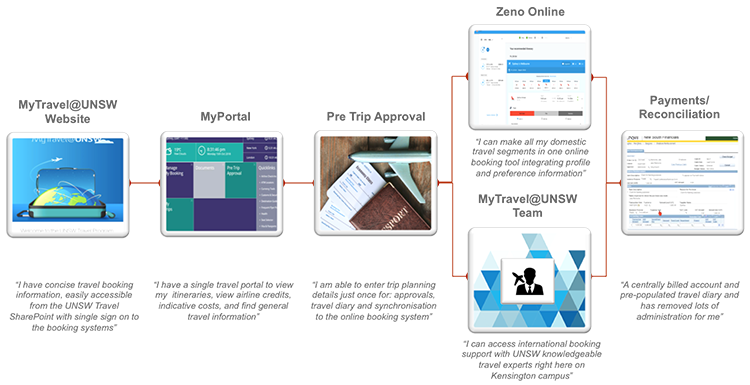 Training
All UNSW employees (professional and academic) are welcome to attend training sessions taking place from 27 November – 7 December 2018. These sessions are designed to help employees navigate the new travel systems and help maximise the benefits of the travel program.

To attend a travel training session, please visit the Travel Website news page. Additional training sessions will be scheduled at the start of 2019; information regarding those sessions will be advised in the New Year.

For further information about MyTravel@UNSW, please access the UNSW Travel website unsw.to/mytravel and use the Contact Us page for support.
Comments