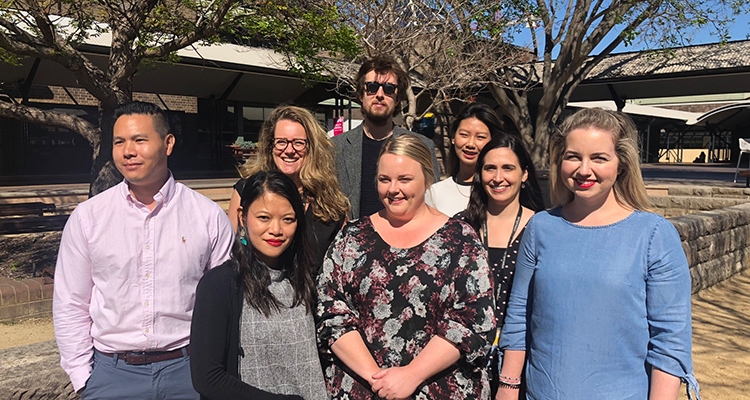 It's been an exciting 12 months for the Insight CRM program, with an array of notable achievements marked throughout the year.
The Constituent Relationship Management (CRM) system is transforming the UNSW experience. With the use of Insight CRM, we can track and manage each constituent's situation, from the first time we engage a prospective student, through to graduation and beyond. UNSW constituents include students, corporates, government departments, research companies, industry partners and agents.
UNSW's CRM now has 700 users. These include onshore and offshore Student Recruitment teams – who field student enquiries across all faculties at our Kensington and Paddington campuses – and more than 20 diverse teams managing external corporate relationships, including Unisearch, Ramaciotti Centre for Genomics, Strategic Partnerships and Knowledge Exchange.
But this is only the beginning. Now the foundational uses of the platform have been successfully implemented, the next steps involve continual evolution and improvement to deliver greater capabilities and create more efficient processes for staff, which will provide a better experience for students.
As the scope of Insight CRM has increased, there are enormous opportunities for collaboration and sharing between teams.
What's in it for CRM users?
All interactions are recorded on the current student contact record, meaning anyone in student services can view previous interactions between the student and UNSW staff and pick up from there. This reduces consultation times for students and keeps staff up to date.
We can also understand in detail the type and number of enquiries received to improve our knowledge base, giving students access to more self-service solutions and reducing the number of requests that require staff support.
Corporate teams can view other UNSW contacts for the organisations we deal with, allowing them to reach out internally and discuss opportunities for collaboration. We can also become more strategic and targeted in our approach with external organisations, coordinating with other UNSW professional and academic staff rather than working in isolation.
What's in it for UNSW?
UNSW's commercial and research teams can see who their most profitable clients are, be more strategic about approaching new clients and link in more UNSW capabilities across our institution to develop more business strategically and collaboratively.
Students experience better service while on campus, as Student Services can deliver a seamless, one-stop service with a robust and comprehensive database attached to each individual.
Student recruitment teams can track students attending events both locally and internationally, and target those who are the most interested and suitable to attend UNSW; focusing their efforts towards attracting the right students.
How will CRM be supported?
A lively and engaged community of super users (some of which are pictured above) across both corporate and student services who meet every fortnight has been established, many of which are capable of delivering CRM training across the University.
Once the project team completes the planned rollouts by early 2019, these super users can onboard and train new users. 
Additionally, an internal business and technical support capability is also being established with updates coming in 2019.
For release notes, the project timeline and more information, please visit the Insight CRM website. More support videos can be found here.
Comments