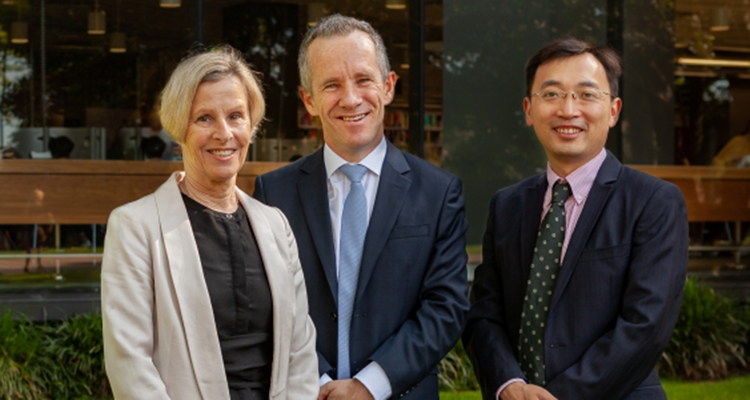 The five-year partnership will strengthen research and joint education initiatives that contribute to economic relationships between Australia and China.
Herbert Smith Freehills has announced a partnership with UNSW Law to establish the Herbert Smith Freehills China International Business and Economic Law (CIBEL) Centre in Sydney.
The Centre will strengthen research and partnerships in international business and economic law relevant to China in the 21st century, and particularly to the Australia-China trading corridor.
The five-year partnership will contribute to the continued growth of the Centre through strategic hires, research programs, publications and ongoing joint education initiatives in Australia and China. 
Established in 2015 and now supported by Herbert Smith Freehills, the Centre in Sydney is home to the world's largest cohort of Chinese law scholars outside of China. The initiative boasts a core group of five Chinese international economic law scholars in the areas of corporate and competition law, trade law, investment law and financial law.
Herbert Smith Freehills' Regional Managing Partner Andrew Pike said the firm's support showed its commitment to bolstering its relationship with key Australian law schools and supporting greater legal collaboration across the Asia-Pacific region. 
"As Australian business and society forms even closer bonds with China, initiatives such as the CIBEL Centre – which is at the forefront of research in this field – will become increasingly important to sustaining long-term and economically beneficial relationships between our two countries," said Mr Pike. "We're pleased that our partnership will assist the Centre's directors to realise its strategic direction over the next five years.
"China is one of Australia's most important trading partners. As a firm we are committed to ensuring we are best placed to serve our clients' interests in the corridor, whether they or their projects are based in Australia, China or elsewhere. Investment in initiatives such as the CIBEL Centre significantly enhances our ability to do so."
UNSW Law Dean Professor George Williams AO said: "We are delighted to be entering into this partnership with one of the world's leading law firms. It positions CIBEL to lead the world on research into issues of vital importance to the economic prosperity of Australia and our region."
Comments