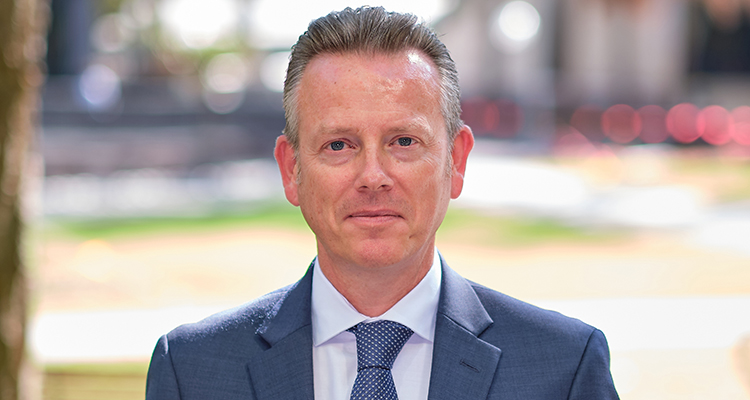 The Pro Vice-Chancellor, Education (PVCE) Portfolio has assembled resources to help academics move their classes online, engage students in remote learning and meet course learning objectives.
"We are working through a genuinely challenging time, as we quickly move our teaching, learning and communicating to fully online modes," Pro Vice-Chancellor (Education and Student Experience), Professor Rorden Wilkinson said.
"There is a range of fantastic support and resources available to educators within many of our faculties. From its central position, the PVCE Portfolio aims to continue to complement those mechanisms and provide as much support as we can to our education community. To this end, over the last fortnight, we focused on launching two support sites specific to teaching and learning in the new context: one for our educators and another one for our students."
Teaching Remotely SharePoint site for UNSW Sydney staff
An important part of the PVCE's work, in the face of challenges posed by COVID-19, is developing resources and providing tools that will allow UNSW academics to continue to offer students a quality educational experience.
The dedicated 'Teaching Remotely' SharePoint site was launched by the PVCE to help UNSW teaching staff quickly transition to online teaching.
Designed to be a central one-stop-shop with resources and support available from the PVCE, the site collates new resources as well as existing guides for online teaching and educational technology hosted on the Teaching Gateway. For staff looking for a place to start, the Quick Start Guide helps in selecting pedagogical and technological approaches to suit different styles of teaching.
The PVCE will continue to enhance this site in response to the situation and to address academic queries as they emerge.
Transitioning to Online Learning site for UNSW students
To complement the support site for our educators, the PVCE Portfolio has also launched a specific Transitioning to Online Learning site for UNSW students.
The site aims to help students shift rapidly to online learning and develop strategies that ensure their study online is effective. Students can access the site for useful advice, videos with tips and resources focusing on getting set up, support with academic writing, staying motivated and healthy, and maintaining academic integrity.
The site will be integrated with all other student support resources on the Current Students website.
In a message to UNSW academics, Prof. Wilkinson said: "I want to thank our educators for everything they are doing to ensure that our students can continue their education and receive a positive study experience during these extraordinary times.
"I also encourage them to take care of their own health and wellbeing."
To access the Teaching Remotely site, please use a Chrome browser. Should you require any additional support or wish to leave feedback for this site, please refer to the Getting Help page. Students can access the Transitioning to Online Learning site here.
To receive up-to-date information about support available to the UNSW education community from the PVCE Portfolio, please subscribe to their newsletter.
Comments