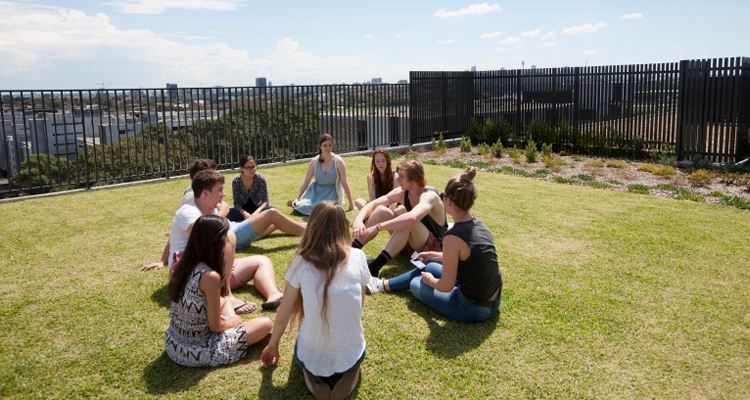 In the Education Technology for the Future project, UNSW Sydney is consulting students and staff on a personal, flexible and integrated digital learning experience.
UNSW's digital landscape has become as fundamental to the student experience as our physical campus – especially with the move to working and educating remotely in recent times. With the increasing use of technologies such as Microsoft Teams in addition to our existing UNSW suite of software, the digital environment has become complex, leading to an inconsistent experience for students and staff.
Led by the Pro Vice-Chancellor Education & Student Experience (PVCESE) Innovation pillar in collaboration with faculties and divisions, Educational Technology for the Future - Strategy and Framework Development is the University's response to this inconsistency in online education. In alignment with the broader Education & Student Experience strategy, this project will create a masterplan for our digital learning future: one digital door to learning that provides students and staff with a simple, personal, flexible, and integrated experience.
If you have any feedback on the student and staff experience in the digital learning environment, or ideas for the future, you are invited to share them on the Education Technology for the Future project page. The feedback period is now open and will conclude Friday 26 August.
"With staff and student experience at the forefront, and a focus on pedagogy-driven use of technology, this strategy will become the backbone for future investment in the development of our world-class digital learning ecosystem," said Associate Professor Simon McIntyre, Director, Educational Innovation, PVCESE.
Working groups comprised of students as well as academic and professional staff will reflect on the current user experience in several key areas and imagine an ideal future state. They will also examine gaps and interdependencies in our technological architecture, governance, capabilities and support that we need to address to realise this vision. The working groups will focus on the following topics:

In addition, parallel work will be undertaken on areas such as the media studio and learning spaces strategy, digital ecosystem management, content management, service and operating models, and UX design and delivery standards.    
The development of the strategy began in July 2022 and will continue until December/January. Students and staff will also have opportunities to provide feedback on the draft strategy before its finalisation.
For more information, UNSW staff can visit the project page on the PVCESE Innovation pillar site. For any questions, contact A/Prof. Simon McIntyre, Director, Educational Innovation.
Comments