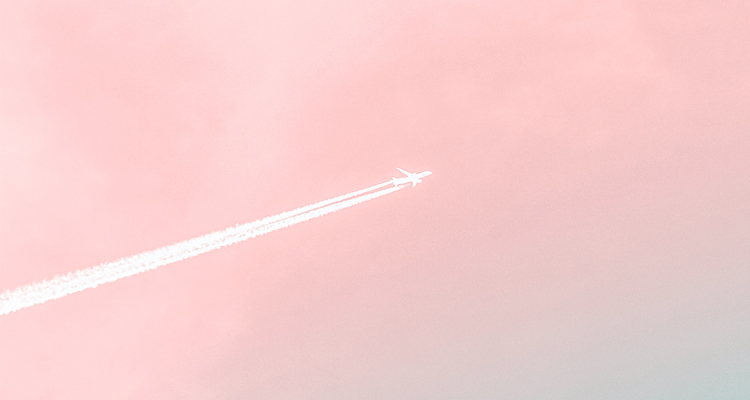 The new travel system is now live.
Successfully launched on Thursday 27 April, our new travel service provider Flight Centre Management (FCM) has already received many travel requests. In the first week, 288 travel approval requests were completed.
So far, the feedback has been very positive from staff using the new system. In a recent live poll, 92 per cent of respondents agreed the new travel system is a better user experience compared to the previous travel system.
Help and support with the new system
Before the launch of the new travel system, the Travel Project team facilitated online training sessions for frequent users of the travel booking system in Divisions and Faculties.
A suite of learning tools are available to guide users on how to book travel at UNSW. These include short video demonstrations, quick guides and an e-learning module. We recommend staff and students refer to the learning materials before using the new system to book travel. The learning resources and other tools, policies, guides and forms can be found on the MyTravel@UNSW get help page.  
Lucky draw prize winners
With the launch of the new system, the Travel Project team ran a lucky draw competition to promote the use of the new system. Anyone who completed a request for travel approval before 5pm Wednesday 3 May was automatically entered into the draw to win one of two $50 gift vouchers to the UNSW Lounge.
Congratulations to the lucky winners: Tanyth Farley, Executive Assistant to the Dean of Science, and Associate Professor Rik Sen, School of Banking and Finance.
Tanyth Farley has made several travel bookings on the new system and has found the system much easier to navigate and very user friendly.
"I attended the training session run by David Golding, UNSW Travel Service Manager, and found this session extremely helpful. The travel agents FCM have also been a great new addition to get travel booked in a timely manner. Overall the system is a great improvement!" she said.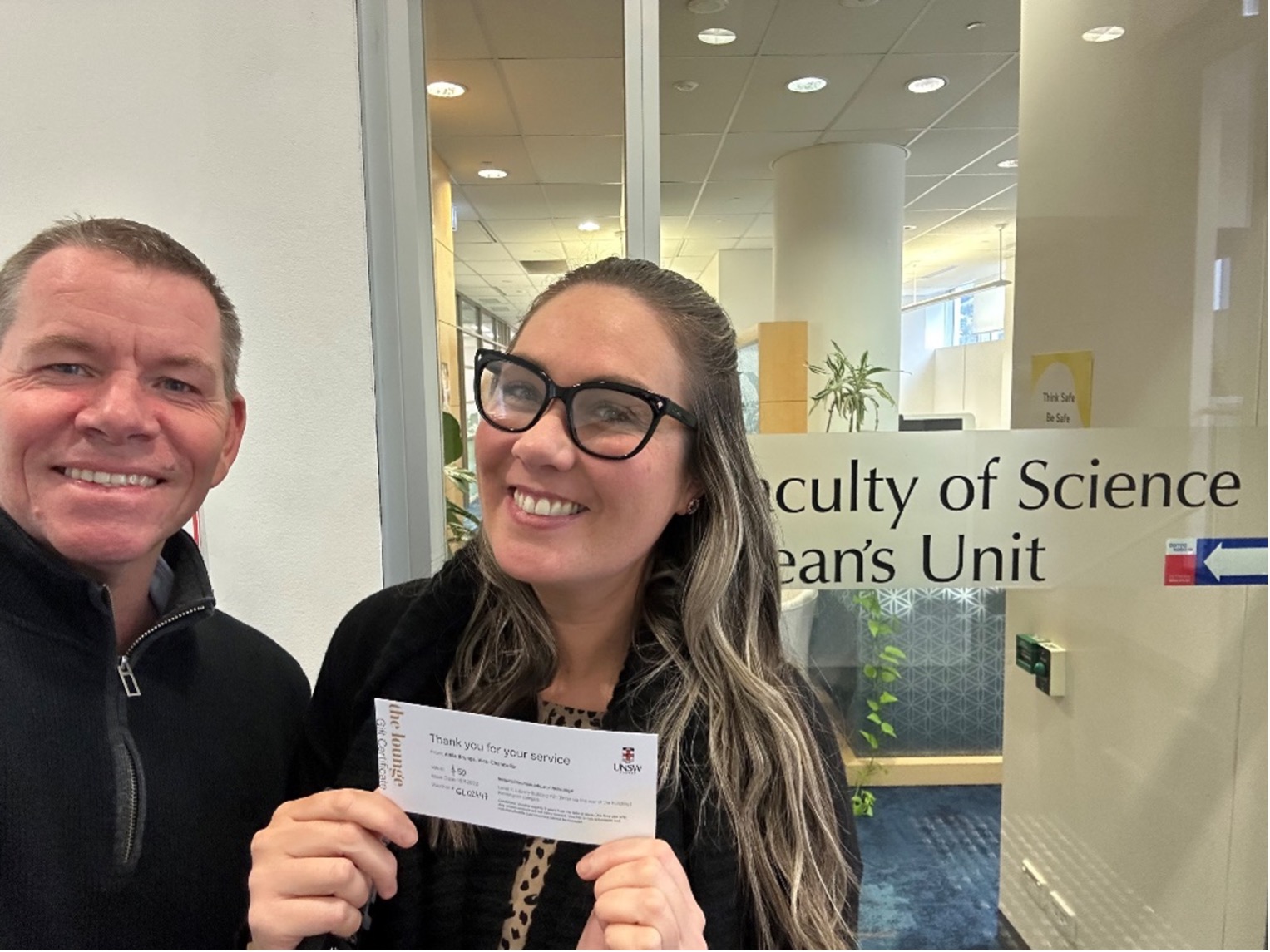 Tanyth Farley accepting her prize with David Golding, UNSW Travel Service Manager
Continuous improvement
As part of the commitment to continuous improvement, the Travel Project team has established a Travel Community group made up of representatives from the Business User Group (BUG). The Travel Community will work closely with the UNSW Travel team over the next few months to ensure feedback and information about the travel booking system contributes to the improvement of the business model over time.
We would like to extend a big thank you to the Travel Business User Group (BUG), Business Advisory Group (BAG) and Travel Project team for their commitment, hard work and collaboration on this project, and for putting values into action by driving innovation, demonstrating excellence and building collaboration.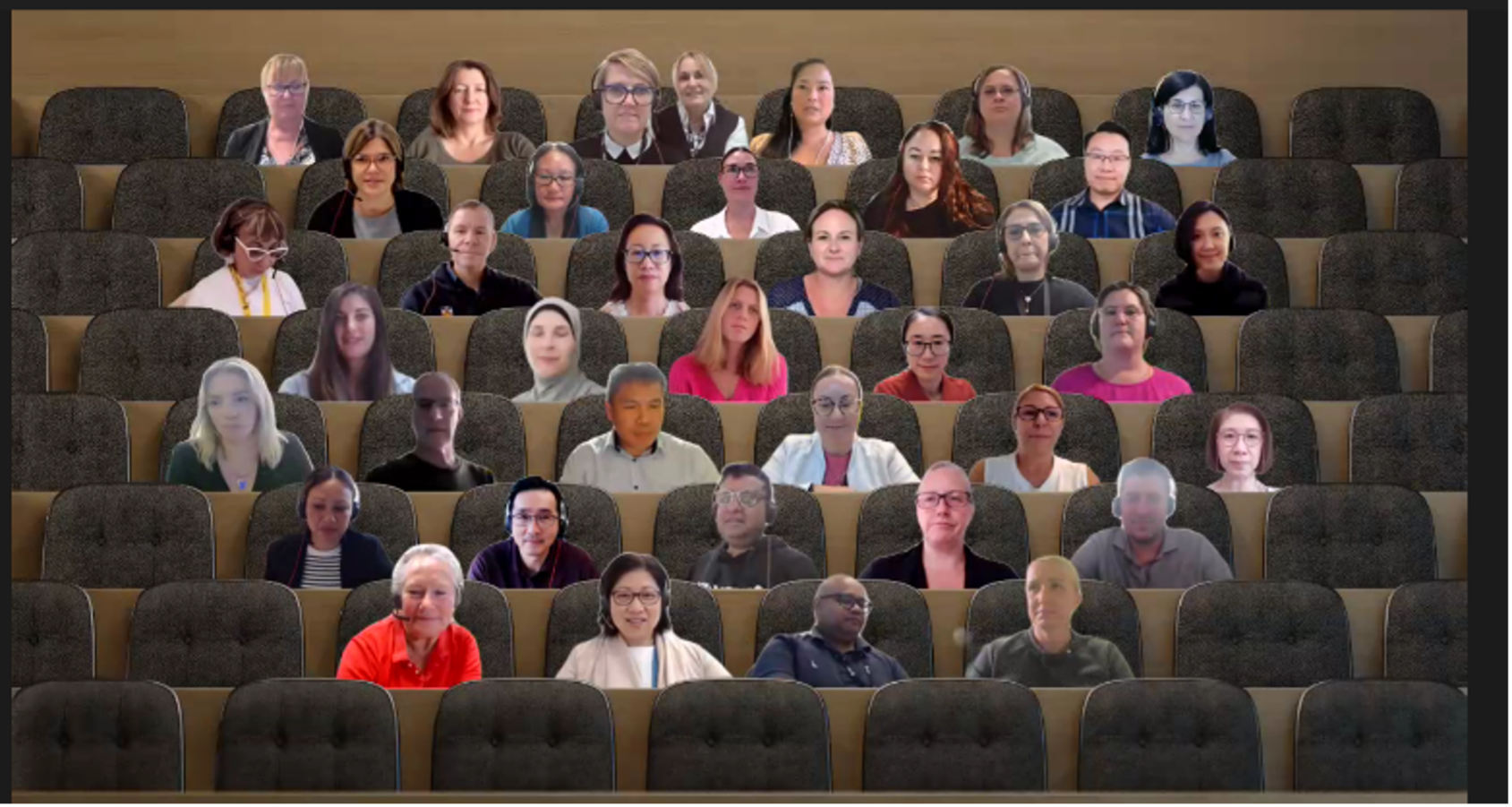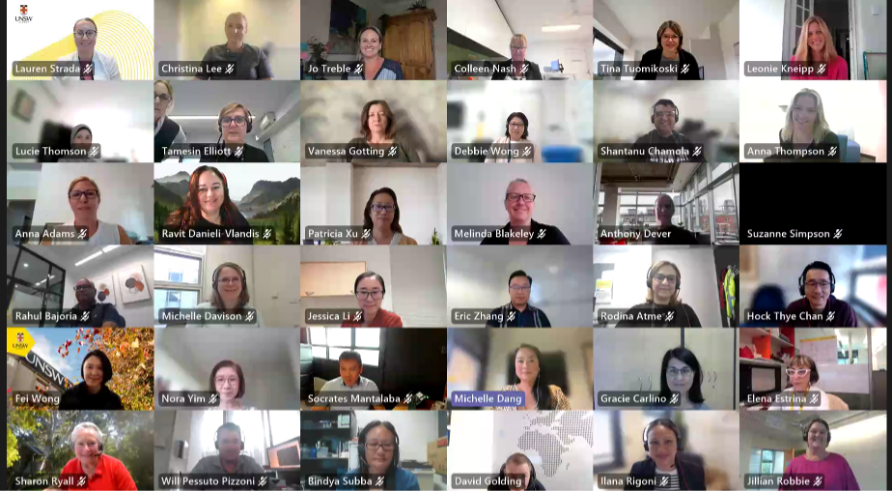 Some of the Travel Business User Group members
Comments