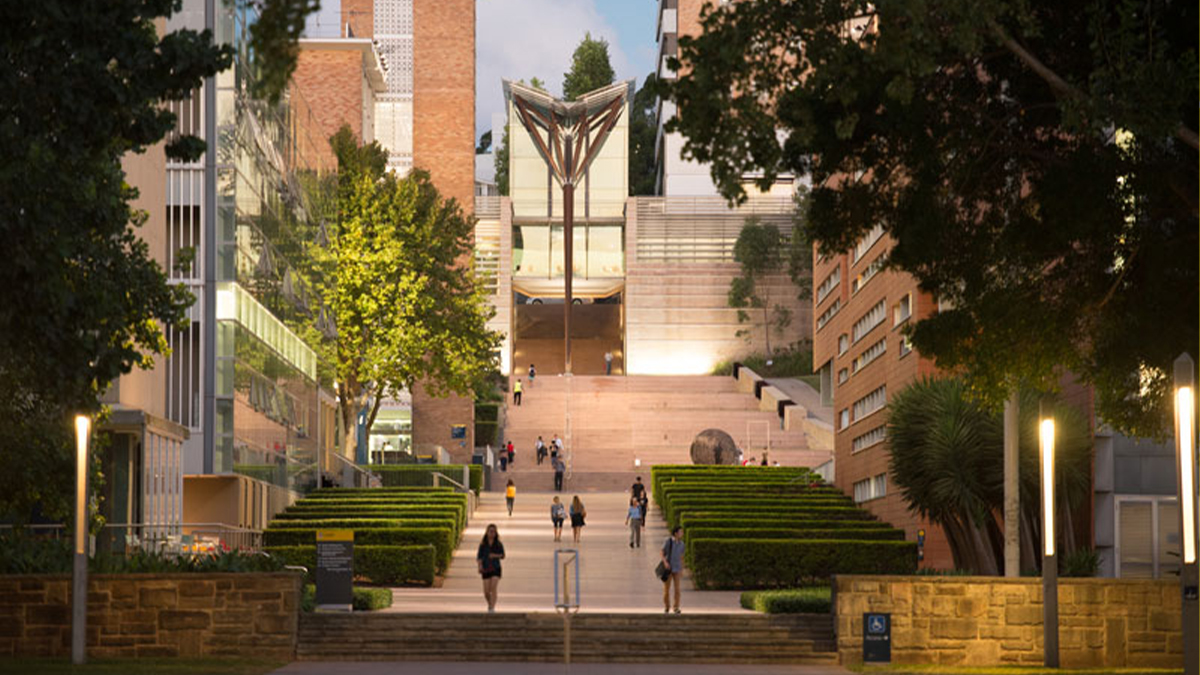 The University has commenced remediating underpayments to current and former casual academic staff members found to have been underpaid through the review.
UNSW continues its extensive review into casual academic staff payments, dating from January 2014 to December 2020. The review, which seeks to identify and remediate any underpayments made to casual academic staff, is being completed in every School across UNSW.  Reviews of all schools in the faculties of Business and Science are now complete, and reviews in the faculties Engineering and Art, Design & Architecture are well progressed. 
Any underpayments for existing or former casual academic staff identified in the review are being fully remediated, including payment of additional superannuation and interest. Casual academic staff identified as having been underpaid are being contacted and informed of the process by which any underpayments are to be rectified.
UNSW remains in regular contact with the Fair Work Ombudsman and the National Tertiary Education Union regarding this matter.  We will also keep staff and stakeholders informed as we progress with the review.
In parallel, UNSW is delivering a range of system and process improvements to ensure casual academic staff are paid correctly in the first place, including the introduction of the Casual Academic Timesheet in mid-2021.  Other measures include improved forms and processing and revised operating procedures. We also continue to provide additional training, support and education for managers and other staff.
UNSW regrets any underpayments which have occurred and is committed to correcting these as quickly as possible, in line with our ethos of valuing our staff and their contribution to the University. We reaffirm our commitment to paying our staff in accordance with our enterprise agreements and relevant legislation.
Casual academic staff who have any questions in relation to the review process are encouraged to submit an enquiry by clicking here or by emailing HRCasuals@unsw.edu.au.
---
FAQs
How do current or former staff know if they have been underpaid?
Current and former casual staff at UNSW who have been underpaid will be contacted directly by the HR Casual Remediation project team.
Who can I talk to if I think I have been underpaid or have a query?
If you have specific questions, you can submit an enquiry here or email HRCasuals@unsw.edu.au.
I was engaged in multiple schools/faculties but have only received one letter?
We are progressively reviewing all payments made to our casual academic workforce across all faculties since 2014 – 2020. Notification of underpayments will be made by school. Therefore, if you were engaged by more than one school and are found to be underpaid in more than one school, you will be notified of each underpayment separately, as each school review is completed.
What sort of errors have led to underpayments?
Errors which have led to underpayments vary by School. Typical errors include incorrect rate paid to some course convenors for coordination duties and their teaching time, insufficient payment for marking and missed payments for meetings.
Why is the review only 2014-2020?
The review period for the entire University is from January 2014 to December 2020 and at this stage the review period will not be extended. The starting point for the review period was determined based on various factors including the availability of information and records prior to 2014 and changes to record keeping legislation.
I have received an email and attachment, how can I be sure this is not a scam?
UNSW has published information on how it is addressing casual pay remediation on its official Inside UNSW website.
If you would like verification over the phone, please email HRCasuals@unsw.edu.au advising your best contact number and a member of the team will be in contact.
Can Superannuation be paid into my nominated bank account instead of a superannuation fund?
No, we are not able to divert super payments into an individual bank account. To meet our Australian Tax Office obligations, UNSW is required to pay super contributions to either:
a complying super fund that meets the specific requirements and obligations under super law or,
a retirement savings account (RSA): an account that provides a low cost and low risk savings strategy for retirement.
I have received funds in my nominated bank account, but the super amount has not been deposited into my fund. When will this happen?
Super payments will be made by the ATO super payment due dates.
I no longer live in Australia, have an Australian bank account or am a resident for tax purposes. Can I still get the payment?
Yes. If you no longer reside in Australia and do not have an active Australian bank account, payment can be made to your overseas account by wire transfer. Your bank may apply fees to international transactions. While the payment and interest on payment can be made into an overseas bank account, UNSW is obliged to pay the superannuation payment and interest on the superannuation amounts to a complying superannuation fund. If you no longer have an active Australian superannuation account you can either be set up with a Uni Super account and you will be notified by UniSuper with your account details, or you can set up a complying superannuation account with a different provider and payment can be made into this fund.
Can the University provide me with advice on the financial implications of the payment?
No, the University does not provide personal financial advice. Individuals are encouraged to seek independent tax or financial advice.
What if I have further questions?
Casual academic staff who have any questions in relation to the review process or their underpayment can submit an enquiry by clicking here or by emailing HRCasuals@unsw.edu.au.
---
This article was updated on 19 April 2022 to include a 'Frequently Asked Questions' section.
Comments