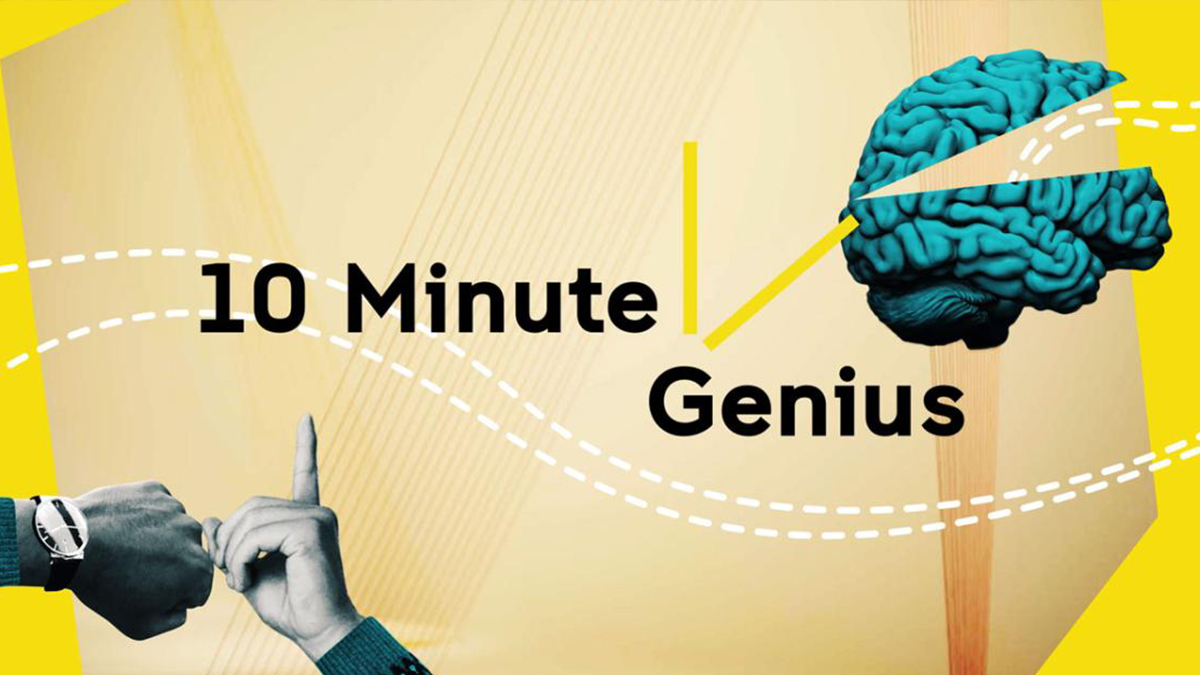 In this digital age where a universe of information is accessible within seconds, it's easy to be paralysed by the simple question of where to begin. 
Striving to be always-on, our conversations are bloated with the junk left behind by doom scrolling. Our brain real estate is packed with articles we bookmarked hoping to revisit, or podcasts we half listened to while we were running errands. The quest for knowledge and enrichment used to be an admirable pursuit, so when did admitting "I don't know" become a dirty idea? In these turbulent times, information feels infinite, and having a minute to yourself to learn something new feels like a defiant act. The pursuit of education requires bravery, action and hard work. 
Introducing: 10 Minute Genius, a program designed to provide pause and create a space in which you can engage with new ideas. We have curated a collection of UNSWs thinkers, dreamers, and envelope pushers to help you make some sense of this relentless information vortex. 
Released: 
The Other Sex Talk: Emma A Jane
Success and the Luck of the Draw: Frederik Anseel
Galactic Archeology: Kirsten Banks
The Power of Voice: Megan Davis
Communicating in a Pandemic: Holly Seale
Coming soon:
8 February: Ebony Lewis
For more information, click here. 
Comments