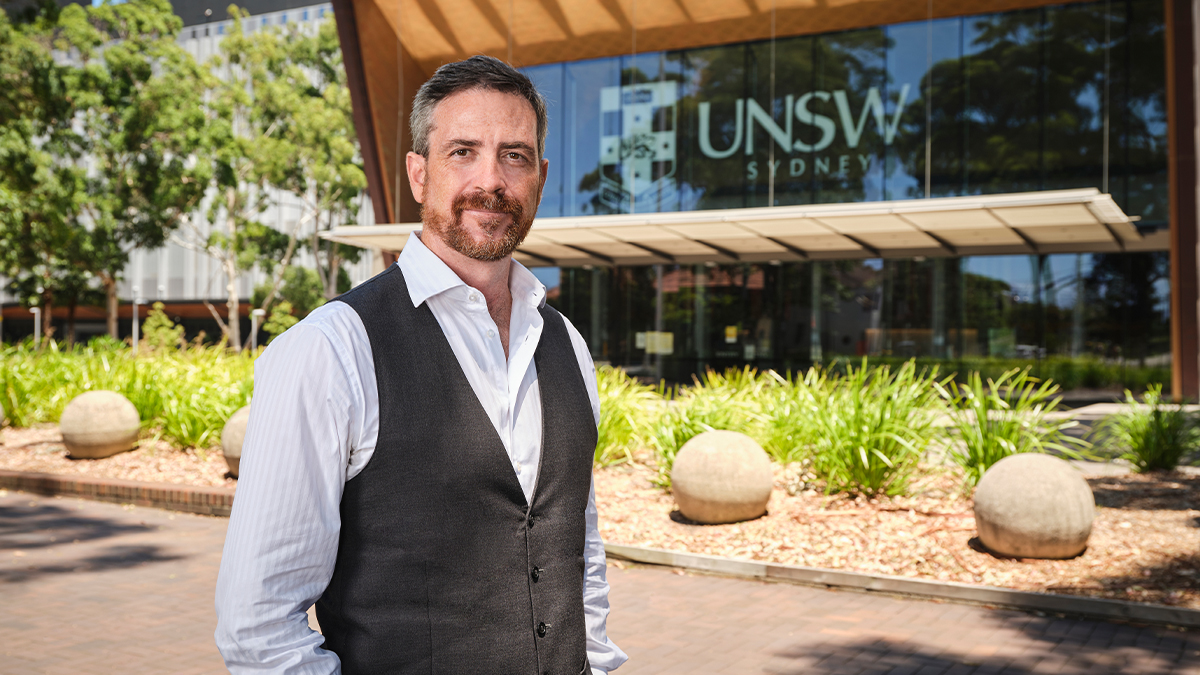 Dear UNSW colleagues
I'm honoured to introduce my first Inside UNSW and the first of 2022. I know this edition is a bumper one, a real showcase of achievements, even at a time when the University was on hiatus.
I was delighted to see the impressive group of UNSW academics, current and former colleagues, and alumni who received Australia Day Honours this year. These remarkable people, from fields including climate science, oncology, and human rights, typify the UNSW vision for positive impact. Please join me in congratulating them on well-deserved recognition. You can read more about their achievements here.
For many people, the summer break was perhaps not quite what they'd planned, as COVID-19 continued to disrupt travel and gatherings. Nevertheless, I hope you were able to spend some quality time with your family and friends and relax with some time away from the pressures of work. Perhaps sharing your holiday stories with each other will help maintain the holiday feel for just a little bit longer.
I know there's much anticipation about students and staff returning to campus over the next couple of weeks. I'm really keen to meet as many of you as I can, as soon as I can, so I can start to understand what you believe are UNSW's priorities at this moment. For me, my first priority is to listen to what's important to you. I am trying to learn the intricacies of the campus (so different from when I was here) and spending as much time as possible walking around, so if you see me, please come and say hello.
There's a fantastic O-Week planned from 7 February, a huge tribute to many across the University and particularly in Arc – 'infinitely adaptable and innovative' could be a good summary of this year's preparation. In fact I am told by some students responsible, that it is the largest O-Week in the world. I'm very much looking forward to meeting students and staff during that time. It was several decades ago that I enjoyed these festivities at UNSW, but two of my closest friends to this day I met at my first O-Week, so I can certainly vouch for its value in making real connections and getting a taste for our vibrant University life. In February and March there'll be a range of events to welcome staff back to campus too. It'll be great to see you at some of the Welcome Back to Campus activities. I hear there'll be a sausage sizzle…
I want to make sure we create an engaging place for us all to collaborate, enjoy the company of our colleagues, and do our best work. We are, of course, still taking a cautious approach as the COVID-19 situation evolves. Keeping each other safe and healthy is foremost on our minds and we'll continue to keep you updated about our safe return to campus plans. You can visit the UNSW COVID-19 website for information at any time.
As I said earlier in the week, I truly believe this is UNSW's moment. I've seen the talent and passion that have made UNSW a world class University and the desire to make the world a better place. These values are the key reason I feel so pleased to be back at UNSW and I can't wait to see what we will achieve together.
Reading this edition of Inside UNSW is proof positive of our potential. I'm delighted by the opportunity to work with the talented academic and professional staff of UNSW to create the achievements that will be highlighted in future editions. I hope you enjoy reading this one as much as I have.
Best wishes
Attila
Professor Attila Brungs
President and Vice-Chancellor
Comments