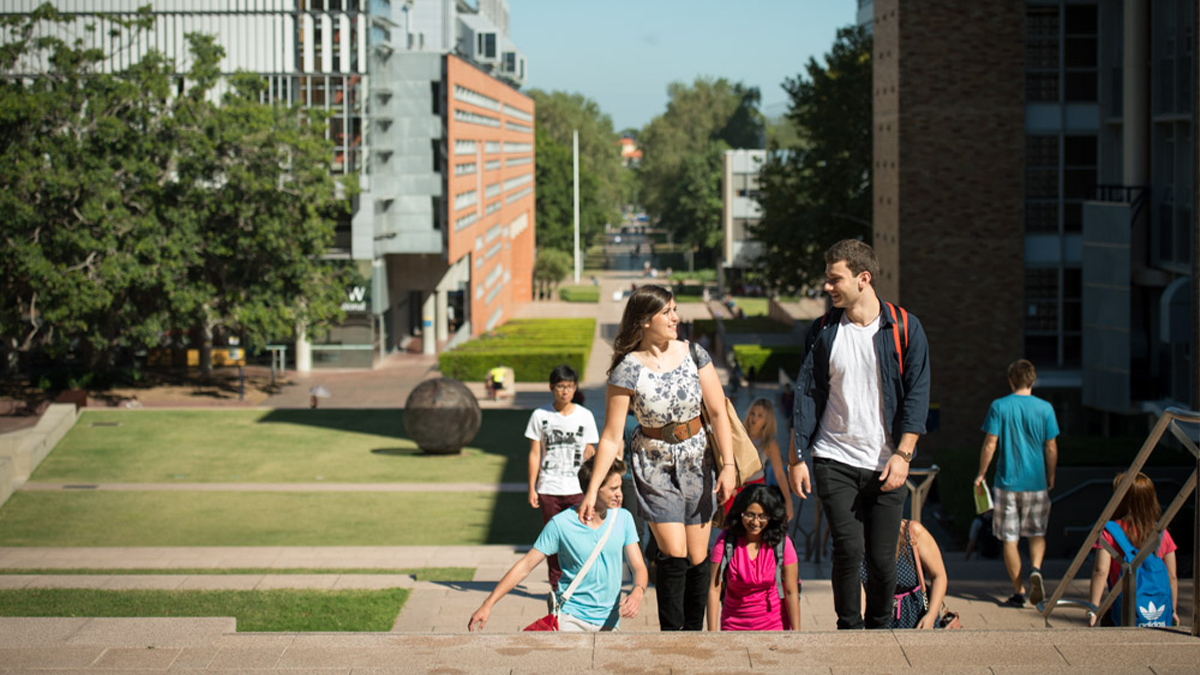 UNSW is looking forward to welcoming our students back to our Sydney campuses during O-Week from 7-11 February, and our return to as much face-to-face teaching as possible with the start of T1 on 14 February.  
 
It is promising to see reductions in the number of cases and hospitalisations over the past two weeks and the clear message from NSW Health remains that we must learn to live with COVID-19 in our community. 
 
There is strong evidence that being fully vaccinated provides excellent protection against the virus, and we strongly encourage all of the UNSW community to get vaccinated if you have not already done so and to get your booster shot as soon as you are able to.  
Return to Campus
We look forward to progressively welcoming staff back to campus. Over the past two years, the pandemic has required us to make significant changes to the way we live and work, and during this time we have learned the many benefits of flexible work. 
 
The new UNSW Flexible Working Policy, launched in December 2021, reflects the changing nature of the way we now work, and will be an important part of planning our return to campus. The policy starts from a position of supporting flexibility in the workplace while balancing the teaching and operational needs of the University, and is supported by a toolkit and resources for staff and managers. 
 
We encourage all staff to plan for their return to campus and, supported by the principles set out in the Flexible Work Policy, discuss and agree any arrangements with your supervisor. If you have any questions about the Flexible Work Policy please direct them to your HR Business Partnering team.

Given that staff will be returning to campus at different times, we are now proposing to spread the activities of our Welcome Back to Campus program over a longer period, commencing mid February.  
 
Parking
Given that many staff are still to renew or purchase their permits to park on campus in 2022, the commencement of parking fee collection is being deferred until Monday 28 February to allow all staff to arrange the permit best suited to their circumstances. 
 
We will provide a reminder of parking options next week but, in the meantime, to avoid receiving a parking fine, please ensure you park in clearly marked staff parking bays and have registered with Cellopark or have a Vpermit in place. Further information is available on the Estate Management website.
 
Teaching in T1
We look forward to welcoming our new students at O-Week from 7-11 February. Our plans have been revised so that events are held outdoors where possible, and online options are available for those who are unable to attend in person.  

We continue to plan for as many face-to-face classes in T1 as possible, while also offering online classes for students who cannot yet get back to campus. However, it is likely there will be some disruptions, particularly over the first few weeks of term. If changes to the delivery of courses need to be made in response to local issues (such as individual teaching staff self-isolating etc), decisions should be made at school level and communicated to students through course convenors.

Thank you in advance for your flexibility. We will all need to support each other through this period.  
 
Precautions to reduce the risk of transmission on campus
On campus, please ensure that you: 
Wear a mask in all indoor settings as required by the NSW State Government. We strongly encourage you to wear a good quality mask eg N95 or P2 if possible
Check-in to buildings/spaces using both your swipe card and QR codes where available
Maintain physical distancing and density limits of not more than 1 person per 2sqm indoors
Wash or sanitise your hands regularly
Open windows to maximise air flow where possible
Limit unnecessary movements around campus
Do not come to campus if you have any symptoms, are unwell or you are considered a close contact of a COVID-19 positive case. 
If you are unvaccinated, please speak with your manager or supervisor before returning to campus. You will be required to complete a Safety Risk Assessment to limit your exposure on campus.  

Over the break, Estate Management has also been assessing all buildings across the University's campuses to implement the best combination of methods to improve the indoor air quality including:
Introducing more outside air where possible
Enabling more air circulation in indoor areas 
Limiting the use of recirculated air where possible
Implementing portable filtering systems (HEPA) into less ventilated spaces over the coming weeks.
What to do if you are unwell or need to isolate
If you test positive or are required to go into isolation, please inform your manager in the first instance so they can provide you with any necessary support. Information is also available on the NSW Health website. 
 
If you have tested positive to COVID-19 and have been on campus in your infectious period (including 48 hours before developing symptoms), you should use the UNSW COVID-19 Case Notification Form to report your movements on campus. This will allow us to assist you if needed as well as monitor and respond to any significant outbreaks and possible business continuity concerns. 
 
The NSW Government requires that you report any positive result from a Rapid Antigen Test (RAT) and you can do that here or via the Service NSW app. If you live with someone who has COVID-19, or you are notified to self-isolate by NSW Health, you need to follow the NSW Government Self-isolation Guidelines and self-isolate for seven days. A negative result on a RAT does not release you from this NSW Government requirement.
 
Additional information
We continue to update the UNSW COVID-19 website with information on positive cases on campus, and we encourage all staff to check this site regularly, self-manage and follow the NSW Health advice. 
 
Wellbeing information and resources can be found on the UNSW Wellbeing website and staff and their families can make use of the Employee Assistance Program Benestar, which provides a confidential counselling, coaching and wellbeing service.
 
FAQs related to vaccinations, return to campus and leave arrangements can be found on the HR Hub.

Thank you all for your ongoing efforts and your collective determination to move UNSW forward through the pandemic. We will continue to monitor the situation in the coming weeks and provide further updates as it evolves. 
Comments