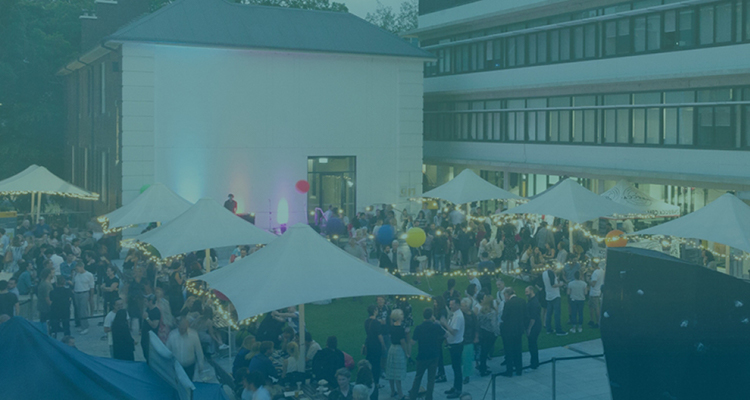 Our upcoming A&D ANNUAL 18 Graduate Exhibition is a creative feast which will showcase contemporary art, design and media arts on our Paddington campus.
The upcoming A&D ANNUAL 18 Graduate Exhibition is the largest national showcase of graduate contemporary art, design and media arts with over 200 participating students from UNSW Art & Design. The event is a springboard for up and coming artists and designers.
The opening night launch party will kick off the free exhibition on the Paddington campus on Tuesday 27 November from 5-9pm. The evening will feature DJs, food and showcase a variety of pieces from the entire exhibition. The full exhibition officially opens on 28 November and will continue until 8 December at various spaces on the Paddington campus.
The artwork will feature film, animation, sound, photography, graphic design and digital media, as well as painting, sculpture, object design, printmaking, textiles, spatial design, ceramics and jewellery.
The A&D ANNUAL 18 is a non-curated exhibition, with one simple criterion for participation: the students, both from a bachelor and master level, must be graduating in 2018. "We want to make this event as accessible and inclusive as possible, where all graduating students can showcase their work, regardless of their final grade or their background. This allows for a wide spectrum of art and interesting ideas" says Kieran Butler, a UNSW Art & Design alumni and artist.
"Everyone is welcome to attend the exhibition and explore the students' artwork, which is a culmination of what they have learned to date. It is not just about the results exhibited, but the potential and possibility of great new artists and designers," adds Kieran, who is also the Arc@UNSW Art & Design Manager, supporting students in their artistic careers and helping facilitate various exhibitions, student-run galleries, events and mentoring programs throughout the year.
Marking the end of an era and having the possibility of opening new doors, the exhibition is a pivotal point in the artistic careers of the next generation of artists, designers, makers and digital media creators.
The exhibition has become a highlight on Sydney's cultural calendar and will be displayed at various locations across the Paddington campus, including the exhibition spaces at UNSW Galleries, the Black Box, the Interactive Media Lab, the Makerspace Virtual Reality Lab, the Lecture Theatre, as well as Arc's AD Space and Kudos Gallery. A companion exhibition of design graduates is also presented at the Australian Design Centre.
The A&D ANNUAL is supported by Principal Partner the Bridging Hope Charity Foundation. For more information visit the A&D ANNUAL website.
Comments