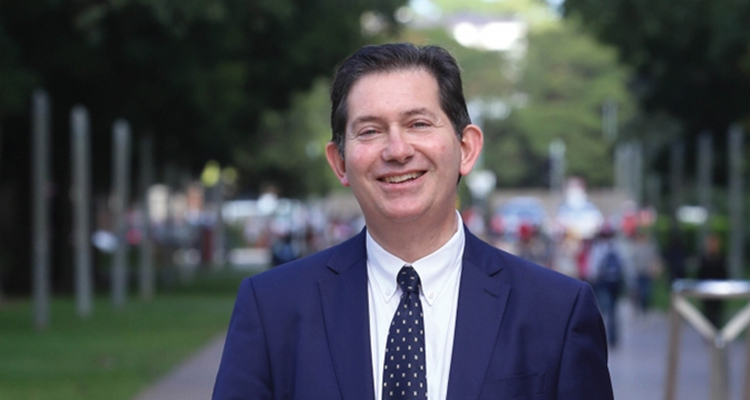 Colleagues
I know that many of you, like me, were appalled by the news of the former Minister for Education's blocking of ARC grants in 2017, after they had been successful in the ARC peer review process. This involved 11 grants in total, of which three were UNSW applications. The Go8, Universities Australia, individual universities including UNSW, and other organisations, have been united in expressing serious concerns about this intervention.
Although the Minister does have authority to block awards, his decision to do so raises many issues. The first is whether this type of discretion about individual peer-reviewed grants should exist at all. The Haldane Principle, vesting academic autonomy of this type in the peer review process alone, and not in politicians, is an important aspect of research award governance in the UK. Government input to overall research funding priorities is sensible, but the exercise of personal discretion by a Minister in determining the outcome of individual awards which have excelled in the peer review process, is a dangerous and troubling path. NHMRC and ARC processes should be amended in line with the Haldane Principle.
The second issue is that the Minister has not provided any reason for his decisions. Given that all the blocked awards were in the Arts and Humanities, his action raises deep concerns about the basis of the action and about the implications for the future of funding in such an important area of academia. The third issue is the secretive manner in which the Minister blocked the funding. The academics involved were not told that their grants had succeeded in a highly competitive peer review process but blocked at ministerial whim. They were told they had done well but were below the funding threshold, with obvious implications for their careers and, in some cases, leading them to waste time seeking to improve an application that was already found, through a rigorous peer review process, to be of merit. The ARC needs to explain why the applicants were given such misleading feedback.  
The current Minister of Education, Dan Tehan has subsequently made it clear that if he exercises his discretion, he will do so in a transparent way. That is welcome but the Minister's proposal of a 'national interest test' is problematic. Not least because it assumes that the potential of a piece of research to have an impact in the national interest will be known at the outset. I am all for knowledge transfer and driving our discovery research through to social progress and economic benefit, but guessing which pieces of brilliant discovery research will, in due course, bring those benefits is fraught with problems. We need processes to rapidly apply research which emerges from discovery efforts, not processes to suppress discovery research which our own personal bias deems unlikely to have impact. Some of the greatest research impacts have come from basic research which could not possibly have been predicted to do so – that is the very essence of discovery. Action is needed to correct such a troubling episode in Australian higher education. With that in mind, I support the undertakings of the Go8 and Universities Australia to work with Minister Tehan to restore the integrity of the ARC process and I look forward to contributing to those discussions.
Moving on to positive topics, I was delighted to attend the unveiling of our new bust of Dr Martin Luther King Jr, now sitting on the western edge of the Library Lawn. The work is the first public sculpture dedicated to Dr Martin Luther King Jr in Australia. We were fortunate to be joined for the unveiling by Eric Tidwell from Dr King's Estate; Sharon Hudson-Dean, US Consul-General in Sydney; and Jennie Lang, UNSW Honorary Fellow and champion of the project. Below the relief is an engraving of one of Dr King's most enduring quotes: 'Darkness cannot drive out darkness: only light can do that. Hate cannot drive out hate: only love can do that.'
The launch last week of the first UNSW Indigenous Strategy was a key moment in our university's history. I shared in the pride of those present at the launch, that UNSW has taken this step. We also recognised that we have a long way to go to in acting on the commitment in our 2025 Strategy to 'advancing a just society'. Key aspects of the UNSW Indigenous Strategy include ensuring that our students and our staff reflect the full diversity of the community we serve, and that those who come to UNSW leave with an understanding and appreciation of the history of our campus and community. UNSW has a proud history of educating Aboriginal and Torres Strait Islander leaders and advancing Indigenous education and research. We hope to see our new Strategy build upon this strong foundation. My congratulations and thanks to Professor Megan Davis and her team for developing this important document. I look forward to working with all of you to ensure that it is implemented.  
Last week, we also celebrated the official launch of the Gonski Institute for Education. The inter-disciplinary institute brings together academics, policymakers and teachers to conduct research under the leadership of Director, Professor Adrian Piccoli. Earlier this year we obtained the permission of our Chancellor to use his name for the Institute, in recognition of his outstanding contribution to both school education and higher education. The focus at GIE is educational equity, and exploring ways to improve educational outcomes for disadvantaged students. The GIE is a great example of the culture of collaboration we are promoting through our 2025 Strategy – making connections across the three pillars of Academic Excellence, Social Engagement and Global Impact.
Another important event last week was the launch our first four UNSW Futures Institutes. These institutes are an exciting effort to add value to the outstanding research at UNSW by linking stellar academics across disciplines, schools and faculties. It is worth taking a look at the website to get an overview of the work planned in Ageing, Cellular Genomics, Digital Grid and Materials & Manufacturing. Congratulations and good luck to the Institute Directors and their colleagues. There will be opportunities for other areas in further rounds of Futures Institutes.
On Wednesday, we were joined by the Chinese Ambassador, Cheng Jingye, other members of the Chinese diplomatic corps, and Chinese researchers and industry representatives for the Torch Innovation Week Gala Dinner. Two years on since the original Torch precinct agreement was signed, the dinner was a chance to celebrate the rapid progress the Torch venture has made. This includes a research contract pipeline of more than $195 million in a range of areas including healthcare, water purification and management, autonomous vehicles, photovoltaics, wind energy and electricity grid transmission. My thanks to our industry partners and to all at UNSW who have worked so effectively to make our UNSW Torch Innovation effort such a success.
The topic of university-industry partnerships, such as Torch, was the focus of a joint forum held by the Go8 and BHERT (the Business/Higher Education Round Table) meeting in Canberra on Monday. The meeting, which I attended as Go8 Chair and a BHERT Board member, brought together representatives from industry, universities, government and policy groups to discuss ways to achieve a greater level of collaboration between industry and publicly-funded research institutions. There was constructive debate highlighting the barriers to partnership and opportunities to achieve more, through better flow of information, streamlining bureaucracy and new funding streams such as the R+D collaboration tax incentive and the Australian Translational Research Fund that I have been advocating for in recent months.
Congratulations to Professor Chun Wang, from the School of Mechanical and Manufacturing Engineering; Professor Fiona Stapleton from the School of Optometry and Vision Science; and Scientia Professor Justin Gooding, from the School of Chemistry; who have been elected as Fellows of the Australian Academy of Technology and Engineering. This is a record result for UNSW and testament to the high quality of our science and engineering staff. Congratulations to all three on this impressive achievement.
Relatedly, two of our researchers were honoured at the NSW Premier's Prizes for Science and Engineering this week: Professor Richard Harvey from the Victor Chang Cardiac Research Institute and UNSW Medicine won the Excellence in Medical Biological Sciences Award; and Scientia Fellow, Dr Xiaojing Hao, from the School of Photovoltaic and Renewable Energy Engineering received the Energy Innovation Award. Congratulations to them both. 
Well done also to Gavin Andrews AO, Emeritus Professor of Psychiatry at UNSW, who was recently named a joint winner of this year's Australian Mental Health Prize, alongside Janne McMahon OAM. Emeritus Professor Andrews retired from UNSW earlier this year after a 60-year career dedicated to mental health research.
Good news as well for UNSW's soon-to-be-opened Microbiome Research Centre, which was last week awarded $4 million in additional federal funding, as announced by Prime Minister Scott Morrison at his visit to the Centre. The funding will contribute to the Centre's objective to better understand how microbiota can inform the treatment, prevention and curing of complex diseases. 
I recently had the chance to drop in at the Maker Games Final Showcase. It was a delight to witness the ingenuity of our enormously creative students, present the winning team with their trophy, and join in their celebrations. Congratulations to Team Arash, who alongside their industry mentor from BAE Systems wowed the judges with their Autonomous Magnetic Attraction Robot, which can clean and paint a navy ship hull while in dry dock. Well done to everyone who took part.
Congratulations also to everyone who represented the UNSW community at the Invictus Games last week, especially our UNSW Canberra alumni: Nicki Bradley (powerlifting and athletics); Jesse Costelloe (indoor rowing, swimming and athletics); Ben Farinazzo (indoor rowing and powerlifting); Wayne Hopkins (cycling and archery); Nathan Parker (indoor rowing and athletics); Scott Reynolds (driving and swimming); and Rob Saunders (sailing). Together, they achieved six gold and four silver medals, countless personal bests, and important rehabilitation milestones. Thanks and congratulations to UNSW Canberra's External Relations team for leading the UNSW Canberra-Invictus Games partnership, working closely with colleagues across the university to engage with our alumni and Defence partners.
I want to end my message with a reminder that this weekend is your last chance to catch Sculpture by the Sea down along the Bondi to Tamarama coastal walk. UNSW is well represented in the exhibition, with works by a number of current and former students and staff. Among them is an interactive video installation work exploring PTSD, which UNSW's visual content manager, Matthew Gill, created with his team and collaborators from UNSW Medicine, UNSW Psychology and UNSW Canberra. A great example of creative partnership linking the sciences and the arts.
Best wishes,
Ian
Comments