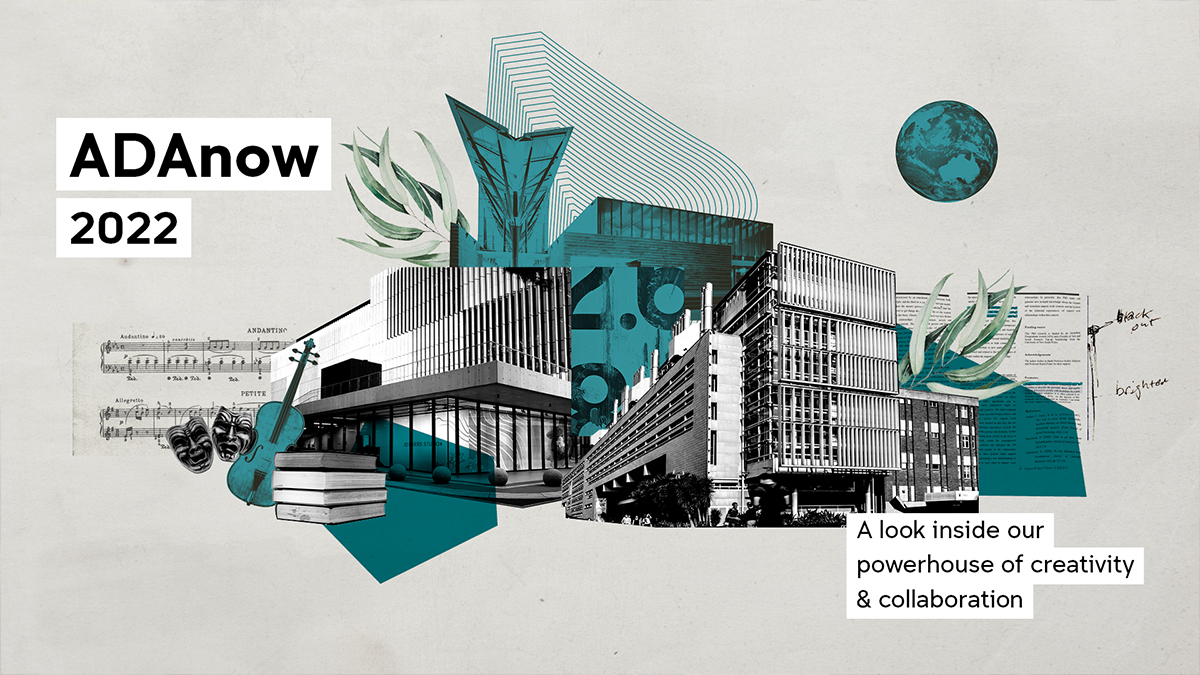 ADAnow 2022 is a month-long program that celebrates the creativity, collaboration and diversity of UNSW Arts, Design & Architecture.
Following the success of the inaugural ADAnow last year, the faculty-wide showcase is back this September. You're invited to take a look inside ADA's powerhouse of creativity and to share in the inspiring work of ADA's schools, centres, institutes, hubs, labs and galleries.    
Through a curated program of events, videos, podcasts, music, articles and exhibitions, audiences will see ADA's diverse disciplines in action and gain insight into ADA's commitment to shaping the future.   
"ADAnow is an incredible opportunity to explore the ways that the UNSW Arts, Design & Architecture community are driving innovative solutions to critical issues," said Dean of UNSW Arts, Design & Architecture, Professor Claire Annesley.  
"This year's ADAnow program has been designed to intrigue, delight and challenge audiences to take action for change."
ADAnow program highlights include a keynote from international designer Bruce Mau, the Centre for Idea's lecture UNSOMNIA: What comes next? featuring forward-looking social scientists and the UTZON Lecture featuring Alison Killing – an architect who was the first of her profession to win a Pulitzer Prize.  
From tackling gendered violence to applying holistic design thinking – ADA is the faculty where multiple disciplines come together to create impact and shape society's future. 
View the full ADAnow program here. 
---
How can I be involved in ADAnow 2022? 
ADAnow 2022 boasts a number of key engagements that you can attend, stream or visit, we are eager to see people face-to-face again! 
Comments