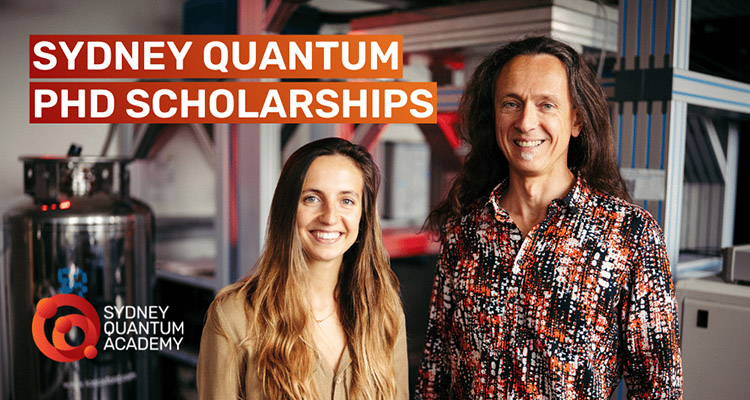 Undertake research at Sydney's top universities alongside world-leading quantum experts, and join the Sydney Quantum Academy (SQA) PhD Experience Program — a growing community of quantum PhD students from across Sydney. 
Want to study cutting-edge quantum technology? Applications are now open for Sydney Quantum Academy PhD Scholarships. SQA's program provides specialised training, seminars, workshops and networking opportunities so students can gain a competitive edge in quantum's future workforce. 
Students have the unique opportunity to undertake coursework across SQA's four partner universities — the University of Technology Sydney, UNSW Sydney, Macquarie University, and the University of Sydney.  
Applications are now open and close Monday 26 September. 
Comments