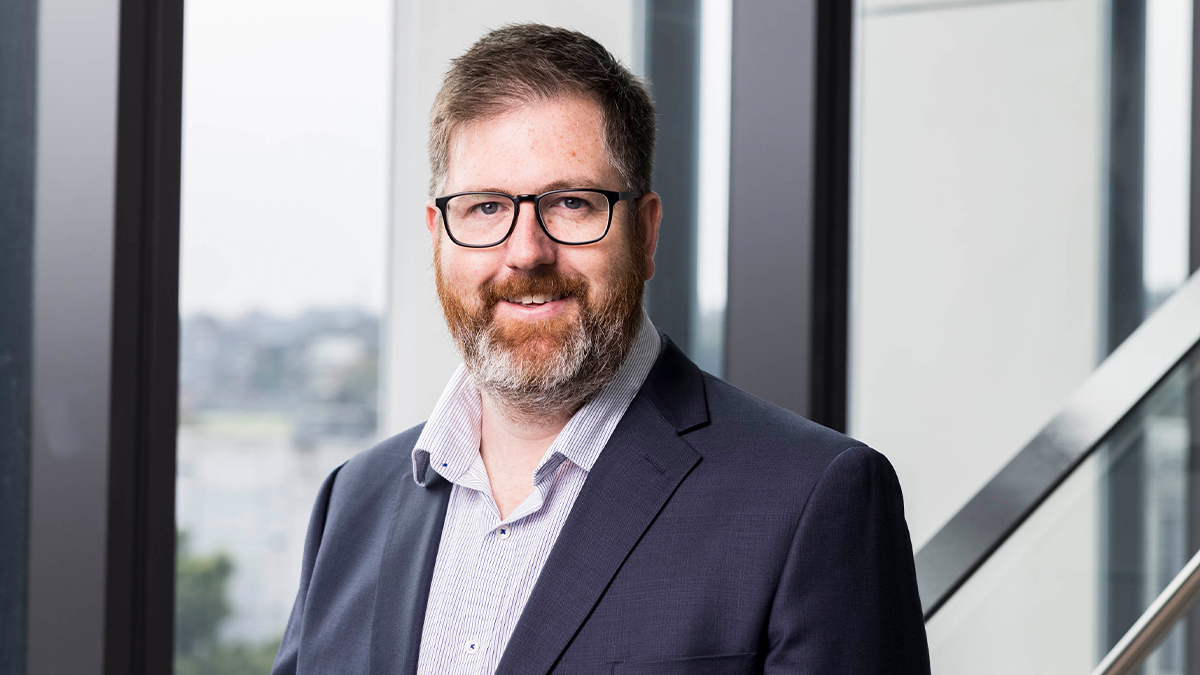 Professor Dane McCamey has been appointed to the position of Pro Vice-Chancellor (Research) at UNSW for a period of 12 months from 10 October 2022.
Following Scientia Professor Sven Rogge's appointment as the Dean of UNSW Science, the Division will commence a formal search process for the substantive appointment of a new Pro Vice-Chancellor (Research). In the interim, Professor McCamey has agreed to step in and help maintain stability and momentum of the various initiatives within the portfolio.
Professor McCamey is currently the Deputy Dean Research and Enterprise for UNSW Science and has been an academic in the School of Physics since 2013. An experimental condensed matter physicist, Professor McCamey is a Chief Investigator and Research Platform Leader in the ARC Centre of Excellence for Exciton Science (ACEX), which combines both blue sky research and commercial translation activities to develop new Australian technologies in areas such as solar energy conversion. His impressive research track record has seen him secure $37.3M in research funding across his career, and more recently, receive the 2022 Sir Paul Callaghan Medal from The Australian and New Zealand Society for Magnetic Resonance. Professor McCamey has a strong background in academic leadership, through a diverse range of roles, including as Associate Dean International & Engagement and as Associate Dean Enterprise & Engagement within UNSW Science.
With over 10 years at UNSW, Professor McCamey will bring a deep understanding of UNSW to the role, having also completed both his undergraduate and postgraduate studies here. This, combined with his wealth of experience, will allow him to further the strategic priorities and objectives of research at UNSW within the Pro Vice-Chancellor (Research) portfolio, which includes Research Grants & Contracts, Research Ethics and Compliance Support, and the Research Strategy Office.
Comments