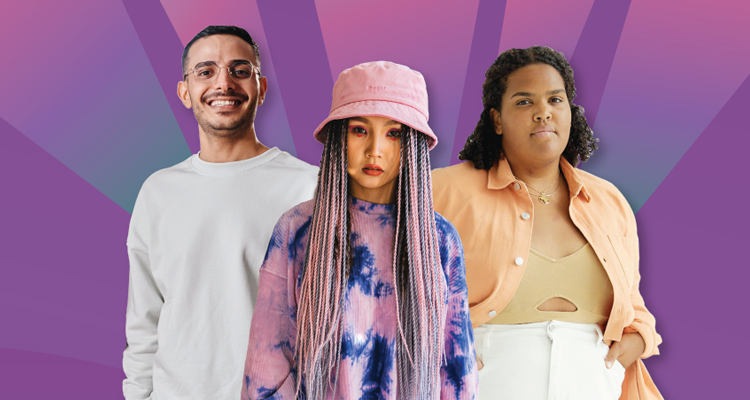 Join us from 19 to 30 September 2022 for a festival of celebrating, questioning and exploring every aspect of sex, intimacy and relationships.
SEXtember is UNSW Sydney's annual sex-positive festival designed to empower our students to create safe, healthy and thriving relationships with themselves and others. This year we're expanding our idea of sex with this year's theme of pleasure, love, and respect. Learn more by watching a short video here.
Students are invited to test their sexual health and pop culture knowledge with SEXtember trivia, enter a design and writing competition, have a laugh at SEXtember's comedy night or explore intimacy and relationships at the Durex SEXploration panel. There are also plenty of engaging discussions on topics like sexual health, consent, bi+ visibility, relationships, and much more.
You can find out more about this year's theme by exploring the SEXtember manifesto. 
Pleasure
Everyone, no matter where they come from, how they identify, or the bodies they reside in deserves to experience safe, consensual pleasure with themselves and others without shame, stigma or exclusion.
Love
Love comes in many forms from romantic, platonic, familial, sexual, and with the self, we celebrate and encourage all kinds of love and aim to foster a community of people with the skills and knowledge to engage in healthy relationships of all kinds, especially with themselves. 
Respect
Living beings in all forms must be treated with respect and maintain their dignity. Respect can be shown in many ways from respecting people's cultures, beliefs, boundaries, and environment. We believe that respect is the foundation we need to engage in all forms of healthy pleasure and love. However, respect should be given freely and does not come at the cost of our own safety or dignity.
Here at UNSW we believe that these elements are foundational in all aspects of intimacy and relationships, not only with others but also with ourselves.
SEXtember is part of UNSW's commitment to create a safe and respectful culture for all people, and normalising conversations around consent and sexual health are critical to creating this change. If we can talk about these things in public, then we can normalise starting these important conversations with our friends, family and loved ones. You can find out more about what action UNSW is taking in the UNSW Gendered Violence Strategy and Action Plan 2022-2025.
Check out the website and share an event with someone who may be interested, or simply start a conversation about the importance of pleasure, love and respect in your life this SEXtember.
SEXtember is a co-created festival led by the UNSW Health Promotions Unit running from 19-30 September at UNSW Sydney campuses.
Comments