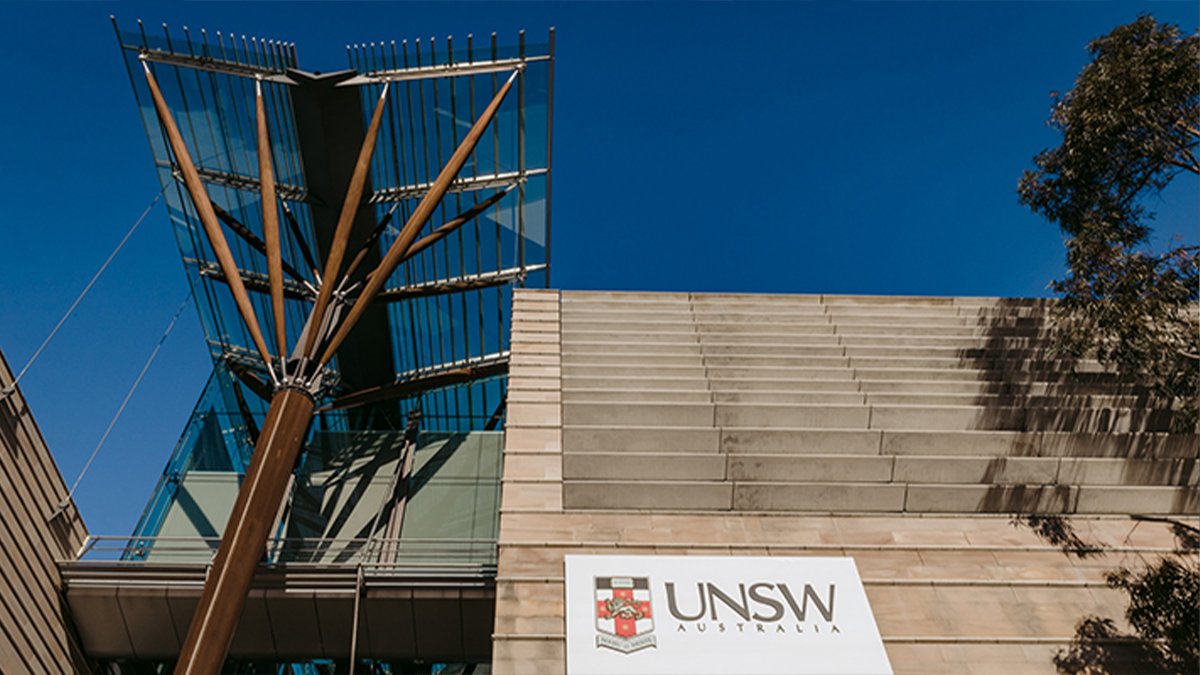 Fifty-nine UNSW PhD candidates have been honoured in this year's awards.
The Dean's Awards for Outstanding PhD Theses recognises high quality PhD theses produced at UNSW. 
To receive this award, candidates must produce a thesis that requires only minimal corrections, receive outstanding and/or excellent levels of achievement for all examination criteria, and in the opinion of both examiners is in the top ten per cent of PhD theses they have examined. Examiners are external to the University and are leaders in their fields.
"UNSW's PhD candidates are a vital part of our research efforts and these awards recognise the outstanding theses examined in the last year," said Professor Jonathan Morris, Pro Vice-Chancellor Research Training & Entrepreneurship and Dean of Graduate Research.
"Given the challenges of the past two years, these graduates should be commended for their achievements."
The awards are listed below by Faculty. Further details about this award have been published on the HDR Hub.
Faculty of Arts, Design & Architecture
| | |
| --- | --- |
| Name | Thesis Title |
| Luise Guest | (In)Visible Ink: enacting gender and Chineseness in contemporary art |
| Defeng Jin | More than a virus: A study of hepatitis B related stigma and trust in healthcare providers among Chinese immigrants living in Australia |
| Ann Madden | There But Not There: 'Drug User Representation' in High Level Drug Policy Settings |
| Gretchen Miller | The Rescue Project |
| Sujith Prankumar | Navigating Citizenship in the Harbour City: Sexuality, ethnicity and belonging among Lebanese, Indian and Anglo LGBTQ+ young adults in Sydney, Australia |
| Hao Wang | Density and Urban Housing: A Historical Study of Housing forms in Shanghai from 1843 to 1949 |
| Xiaoqin Wu | Space and practice: A multifaceted understanding of the designs and uses of "Active Learning Classrooms" |
UNSW Business School
| | |
| --- | --- |
| Name | Thesis Title |
| Srinwanti Hazra Chaudhury | Insights into the Form and Function of Awe and Related States, and their Impact on Consumer Decisions and Well-Being |
| Wei Tian | Three Essays on Individual Causal Inference |
| Nicholas Turner | Essays in Valuation |
| Huijuan Yu | An Exploration of Co-Creation in the Knowledge Economy: Conceptualization, Measurement, and Consequences |
Faculty of Engineering
| | |
| --- | --- |
| Name | Thesis Title |
| Xiao Chen | Mechanical Compaction of Highly Porous Carbonates: Instabilities and Permeability Evolution |
| Yufan Chen | Mechanism and Application of Iron-Mediated Heterogeneous Fenton Reactions |
| Guoyu Chu  | Multiphysics Design Optimisation and Analysis of a High-speed (100,000 RPM) Interior Permanent Magnet Machine |
| Rong Deng | End-of-life Recycling of Silicon Photovoltaic Modules: Towards A Circular Economy |
| Yuan Feng | Machine Learning Aided Stochastic Elastoplastic and Damage Analysis of Functionally Graded Structures |
| Ziyi Guo | Engineering of Buoyancy-Propelled Metal-Organic-Framework based Micro/Nanomotors |
| Zixuan Huang | Radical Based Molecular Design of Discrete and Stereoregulated Oligomers via Photomediated RAFT Single Unit Monomer Insertion (Photo-RAFT SUMI) |
| Christopher Leaman | Regional-Scale Forecasting for Coastal Storm Hazard Early Warning Systems |
| Jun Liu | Exploiting PHY for Improving LoRa Based Communication and Localisation System |
| Zhe Liu | Knowledge Discovery and Transfer on Limited Datasets |
| Mingyan Lv | A fundamental investigation and ultrasonic characterisation of coal effective stress behaviour |
| Gervase Ng | Synthesis of Well-defined Macromolecules through Photomediated Reversible Deactivation Radical Polymerization: An Application of Oxygen Tolerant High Throughput Approach |
| Yufu Niu | Applications of Physically Accurate Deep Learning for Processing Digital Rock Images |
| Jamie Ruprecht | Integrating microbial and nutrient dynamics to improve waterway management |
| Muhammad Saad Salman | Developing Core-Shell Borohydride Nanoarchitectures and Understanding their Structure-Hydrogen Release/Uptake Relationships |
| Rostyslav Savytskyy | Coherent electrical control of an electron-nuclear flip-flop qubit in silicon |
| Sarvesh Kumar Singh | Optimising mobile laser scanning for underground mines |
| Bruno Vicari Stefani | Understanding light-induced degradation in p-type silicon heterojunction solar cells |
| Bingqiao Xie | Metal-Oxide Nanostructure Catalysts for Thermal and Photothermal Catalytic CO2 Hydrogenation |
| Jiangzhou Xie | Anodic Oxidation of Organic Contaminants Using Fixed and Flow Electrodes |
| Yuting Yuan | Mechanisms of Catalytic Ozonation for the Removal of Low Molecular Weight Acids |
| Hangbin Zhang | Neural Networks for Personalized Recommender Systems |
| Hengcheng Zhang | Tracking the severity of naturally developed spalls in rolling element bearings |
Faculty of Law & Justice
| | |
| --- | --- |
| Name | Thesis Title |
| Emma Dunlop | Interpreting article 16 of the 1951 Refugee Convention: A study of State obligations to ensure access to courts for asylum seekers and refugees under international law |
Faculty of Medicine & Health
| | |
| --- | --- |
| Name | Thesis Title |
| Aria Ahmed-Cox | Cancer Nanomedicine: Quantitative Visualisation and Efficacy of Nanoparticle Delivery |
| Ohannes Mazigi | Molecular engineering of antibody and superantigen interactions |
| Hayley North | Discovering links between inflammation, neurogenesis, brain structure and brain function in schizophrenia |
| Edel O'Hagan | Optimising first-line care for low back pain and new directions |
| Matthew Paradise | Quantification of diverse cerebrovascular pathologies on MRI in older individuals and their relationships to cognition in a multimodal MRI index |
| Samuel Ross | Canonical and non-canonical DNA methylome dynamics during vertebrate development |
| Md Saiful Islam | Tuberculosis infection prevention and control policies, practices, and the risk of TB infection among healthcare workers |
| Marija Simic | Wnt-Targeted Therapy to Treat Myeloma-Induced Bone Loss and Prevent Disease Relapse |
| Heather Valerio | Elimination of hepatitis C virus among people who inject drugs in Australia |
| Lisa Worley | Molecular and Cellular Regulation of Human TH9 Cell Differentiation |
Faculty of Science
| | |
| --- | --- |
| Name | Thesis Title |
| Miranda Chilver | Electrophysiological markers of mental wellbeing and ways to promote it |
| Rishav Goyal | Dynamics of the Southern Hemisphere extratropical atmospheric circulation |
| Charles Hinchliffe | Distribution and population dynamics of larval fish off eastern Australia |
| Peter O'Mara | Electrocatalytic cascade reactions by nanoconfinement of intermediates: the case of electrochemical CO2 reduction |
| Harry Rathbone | Tracing the Evolutionary History of the Cryptophyte Light Harvesting Antenna: A Structural Perspective |
| Manon Sabot | Trading water for carbon in a changing climate: can optimality theory improve the predictability of land surface models |
| Marta Sanchez Miranda | Towards Simultaneous Electrical and Optical Studies of Single Biomolecules |
| Alexander Sentinella | Gradients in global germination and geographical genomics |
UNSW Canberra
| | |
| --- | --- |
| Name | Thesis Title |
| Matteo Bordignon | An explicit version of Chen's theorem |
| Md Nazrul Islam | Multisensory Imagery Cues for Object Separation, Specularity Detection and Deep Learning based Inpainting |
| Marwa Keshk | Protection of Data Privacy based on Artificial Intelligence in Cyber-Physical Systems |
| Zhiyong Liu | Stress disturbance on the cyclic behavior of soils and its impact on geotechnical structures |
| Ross Mackie | More than a Military Force: New Zealand's 1909 Decision to Form a Citizen Soldier Army |
| Rhiannon Neilsen | Cyber Humanitarian Interventions: The viability and ethics of using cyber-operations to disrupt perpetrators' means and motivations for atrocities in the digital age |
Comments