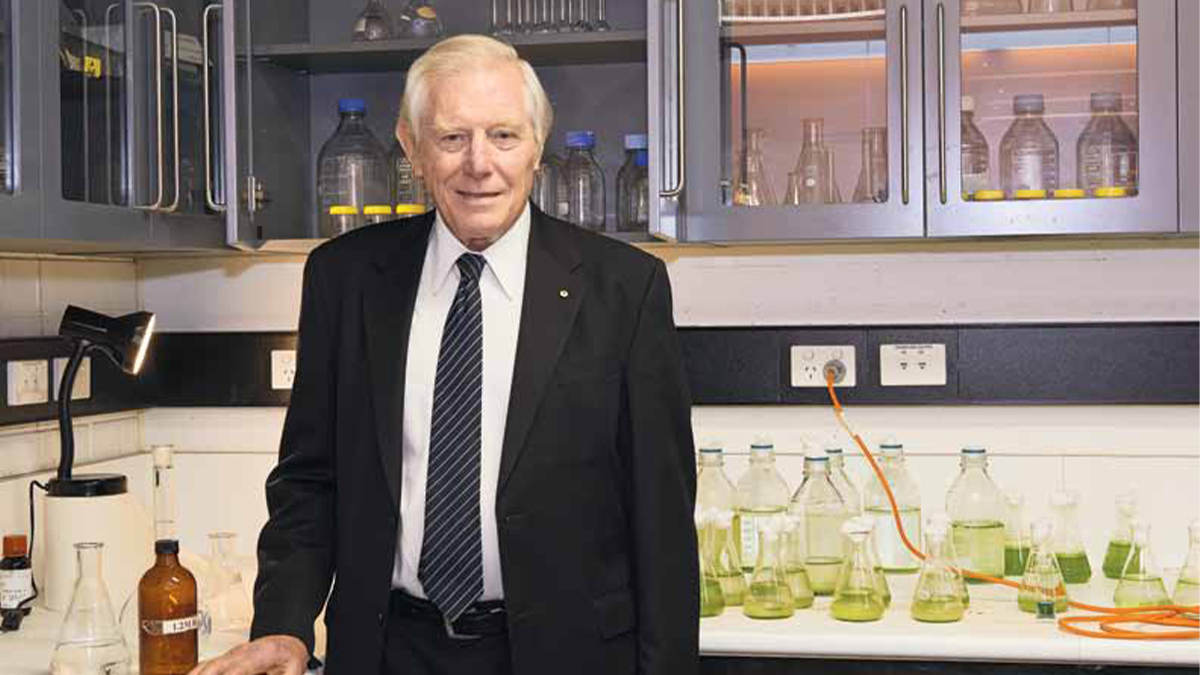 Dear colleagues  
It is with sadness that I write to let you know that Emeritus Professor Christopher Fell FRSN HonFIEAust AO, died last week.
Many of you will remember Chris from his time as Dean of Engineering and Deputy Vice-Chancellor (Research and International) at UNSW. Chris was my second Dean when I joined UNSW in 1987 and I have many fond memories of him, particularly in the collaborative and outreaching way that he lead our Faculty through his years as Dean from 1989. Chris stepped down as Dean in 1991 to take up his position as our DVC (Research and International) 1991-2001.
Chris was a world-renowned expert in nanotechnology. His research focused on separation technology, water treatment and the handling of chemicals. Last year Chris received an AO for distinguished service to science and engineering, with a focus on nanotechnology research and fabrication, an appropriate recognition of his outstanding contribution to Australia.  
Perhaps Chris' greatest personal achievement was the research he led at UNSW to develop and patent an unconventional membrane filter made of hollow nylon fibres to treat wastewater. The membrane Chris and his team developed removed harmful molecules and pathogens and worked at low pressure, making cost-effective and affordable water treatment. It became the industry standard.
I often turn on the tap for a glass of water and think of the research Chris led and the benefit for society, both in Australia and globally.
The membrane filtration technology led to the creation of a spin-off company called Memtec Limited which was sold for US$600 million in 1998. Memtec is now part of Siemens and operates as Memcor. The UNSW's research resulted in the formation of the UNESCO Centre for Membrane Science and Technology, which continues today.
Chris was instrumental in the establishment of The Australian National Fabrication Facility (ANFF) in 2007 and became its first Director. After stepping down as Director in 2011, Chris continued on as its Chair of the ANFF Board, a position he held to his passing.
His contribution to engineering and science, and especially to water technology, leaves an important legacy and we at UNSW Engineering are very proud of his achievements.
Our thoughts are with Chris' family and friends at this time, especially his partner Caroline and two children Gordon and Alison. There will be a celebration of a life well-lived early in the New Year.
With kind regards and sadness,
Professor Stephen Foster
Dean of Engineering
Comments