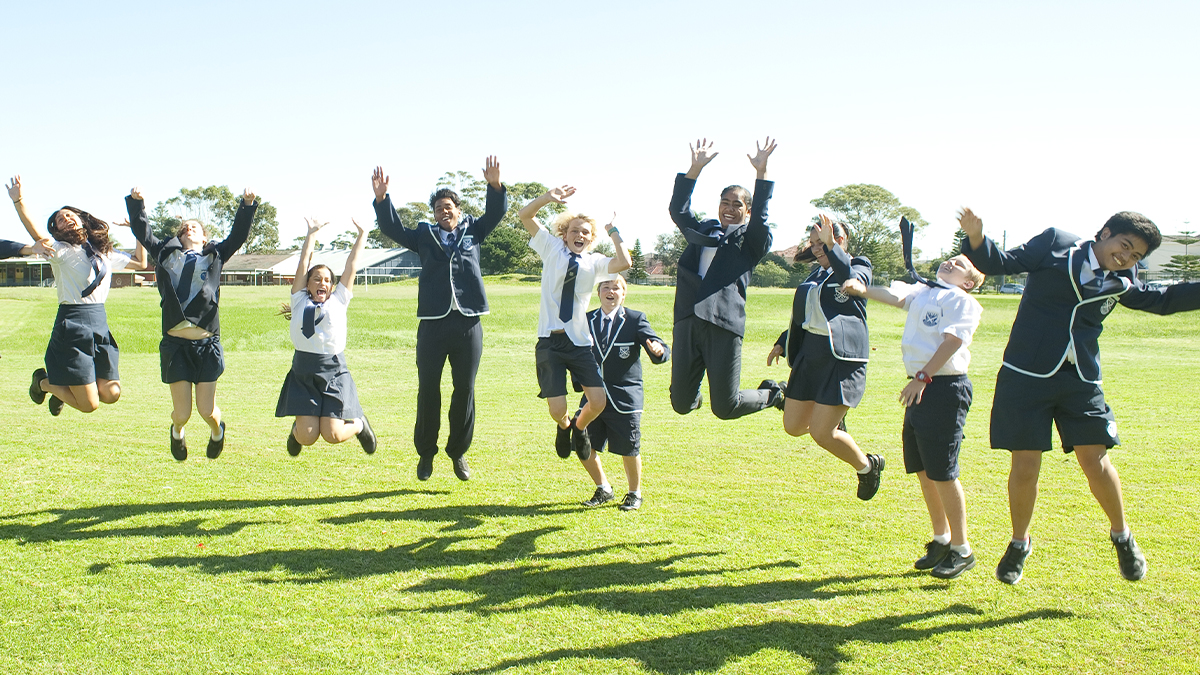 As part of the ongoing UNSW Matraville Education Partnership, UNSW hosts Matraville Sports High School work experience students.
Initiated in 2015, the UNSW Matraville Education Partnership grew out of a desire from both institutions to work together for mutual benefit. UNSW could offer its expertise and resources to enrich the opportunities the school could offer and Matraville could provide a rich training ground for aspiring teachers hoping to gain practical experience as well as a site for research, outreach and community engagement initiatives of all kinds. Matraville Sports High School offered a standalone building on its campus to become the "UNSW building" and UNSW offered an employee to take up residence there and manage various partnership initiatives. 
UNSW students, including many studying education degrees, contribute to the school environment in many ways, from assisting in classrooms to offering after school tutoring and music tuition. UNSW academics have been able to engage in research, outreach, and Work Integrated Learning (WIL) placement initiatives that offer opportunities to Matraville students, professional learning for Matraville teachers, or improvements to the school environment or curricular offerings.
In early 2022, academics from the Faculty of Arts, Design & Architecture were asked to submit EOIs for ways of getting involved with Matraville, and as a result more than ten discrete engagement opportunities were established across the year, from a uni-taster program for First Nations female students, to a series of workshops involving Built Environment and Art & Design makerspaces, to the recording of an album of original music and a podcast.
This year there have also been opportunities for students to enrich their learning through study, work and engagement experiences on campus at UNSW. Work experience for Year 10 students was of great interest to the school with 25 Matraville students completing work experience with UNSW or its industry partners. Many of these students come from low-SES, migrant or First Nations backgrounds, and many would be the first in their family to attend university if they choose to do so. Matraville has a large Support Unit for students with autism as well as an Inclusive Learning Centre for students with intellectual disabilities, and some of these students with special needs were among the cohort able to gain work experience through UNSW. The partnership provides an inbuilt professional network for students that expands the connections and opportunities they might have available for work experience.
Katherine Thompson, Program Manager, Matraville Education Partnership, explained as part of this initiative, students are exposed to a world beyond their day-to-day lives as teenagers. "They learn about professions and work environments they didn't know existed, and practice punctuality, dressing and behaving professionally, showing initiative and asking questions. They gain confidence to leave their comfort zones and to see new possibilities for themselves, which may motivate them to achieve academically during high school and set goals for themselves," she said.
The partnership has been a real success. Nearly all students completed the full two weeks with regular attendance and punctuality. They learned to navigate unfamiliar public transport routes as well as find their way around the UNSW campus. Students wrote heartfelt words of thanks to their supervisors and many did not want to return to school at the end. Our UNSW staff also expressed how rewarding the program has been for them and are keen to participate again in the future.
Katherine is excited about the future of the partnership. The plan is to make the work experience program with Matraville Sports High School an annual event, with more places offered each year in more varied disciplines and work environments to showcase the true diversity of UNSW. She said, "we hope to see Matraville become a true Future Students Hub where UNSW students and staff from all faculties have regular presence and involvement and an opportunity to integrate with the local community. We would love to see outreach initiatives not just from ADA but across UNSW."  
To learn more about the UNSW Matraville Education Partnership, visit the website.
If you are interested in volunteering or proposing an outreach initiative involving Matraville Sports High School, please contact mep@unsw.edu.au.   
Comments