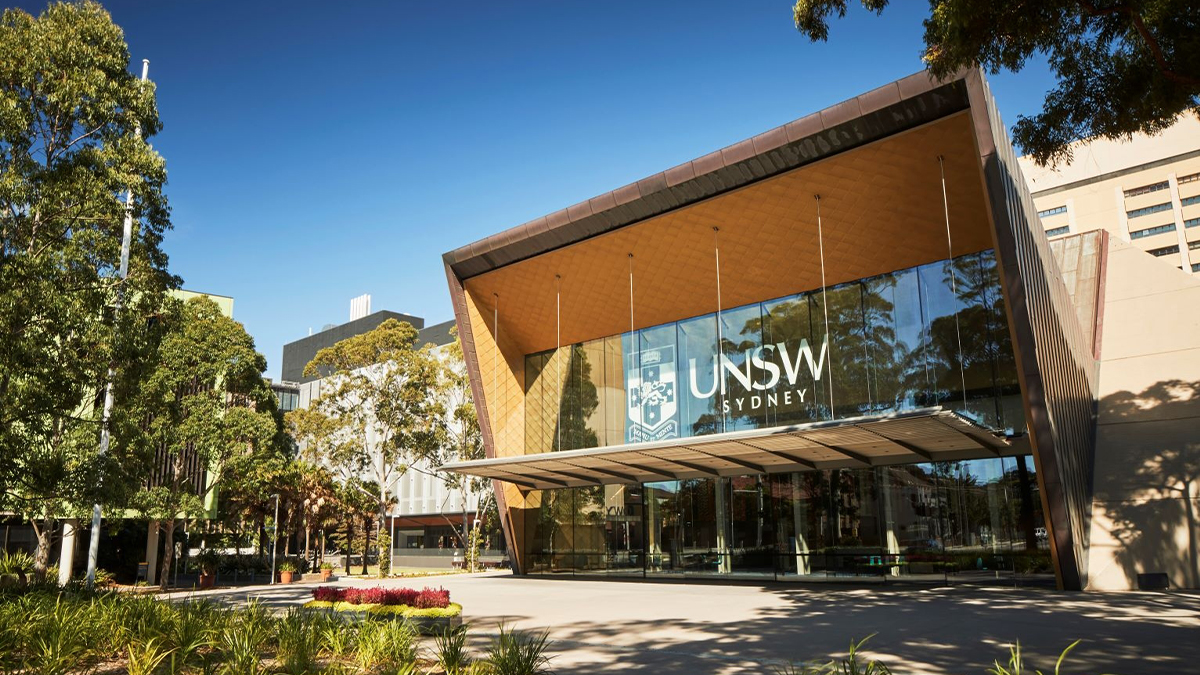 Australia ranks third in the world for the number of universities in the top 100 globally, according to the 2022 Aggregate Ranking of Top Universities (ARTU) released last week. 
Eight Australian universities ranked in the global top 100, placing Australia third behind the United States (US) with 34 and the United Kingdom (UK) with 13. In total, 12 Australian universities made the top 200, equalling China – whose population is 50 times that of Australia. 
The ARTU ranking is derived by calculating a university's aggregate position in the three most influential global rankings – the Quacquarelli Symonds (QS), Times Higher Education (THE) and the Academic Ranking of World Universities (ARWU). 
Professor Nicholas Fisk, Deputy Vice-Chancellor of Research & Enterprise, said UNSW developed the ARTU to help overcome some of the flaws in singling out performance in one ranking. 
"The ARTU system helps not only to broaden the range of assessment – from citational excellence and impact, through to reputation, and qualitative as well as quantitative measures – but also helps address the inherent imperfections of any one of the individual ranking systems, when seen on their own. Using the combination of three of the key world rankings is a better way of considering a university's aggregate global credentials," Prof. Fisk said. 
New features in the 2022 edition include countries' research and development (R&D) expenditure and gross domestic product (GDP) as modifiers to determine return on investment and country level performance. The new analysis shows that Switzerland is still leading the world in the most Top 200 ARTU universities per capita, but Australia and Hong Kong come out on top when adjusted by R&D expenditure and GDP respectively. 
"Australia continues to perform well against long-established universities in the US and UK, which benefit from major endowments, philanthropy and long-run reputations," Prof. Fisk said. 
"When you consider Australia is in first place when we cut the rankings by expenditure on R&D, with less than half of second placed UK's R&D spend, Australia is really punching above its weight." 
The University of Melbourne was the highest-ranking Australian university (27th in the world), followed by the University of Queensland (42nd), University of Sydney (46th), Australian National University (49th), Monash University (50th), UNSW (53rd), University of Western Australia (85th) and the University of Adelaide (90th).  The University of Adelaide made a notable leap this year, up from 102 in 2021. 
Strong competition from Hong Kong University, Shanghai Jiao Tong, Monash, and Paris-Saclay saw these institutions overtaking UNSW this year, resulting in our decline from 50th in 2021 to 53rd.  However, UNSW has still risen 26 places in ARTU since 2014, one of only 11 universities ranked within the Top 70 to do so. 
Prof. Fisk said: "UNSW's strong performance overall can be largely attributed to our long-term strategies and investment initiatives such as the SHARP program, medical research institutes partnerships, quantity with quality roadshows and other support for researchers. We've made marked improvements in the number of Highly Cited Researchers and the number of articles published in leading journals such as Nature & Science." 
The rankings have also seen new entrants due to changes in tertiary education systems around the world. This has been noticeable with the reformation of the French Higher Education system resulting in mergers of specialised institutions to create a small number of highly ranked universities.  
Paris-Saclay – ranked 51st in 2022 - is one example of an institution whose rank far exceeds the highest rank of its constituent pre-merger universities. 
"It will be interesting to observe these effects with the forthcoming merger of The University of Adelaide and the University of South Australia," Prof. Fisk said. 
Full results for 2022 are available on the ARTU website. 
Comments