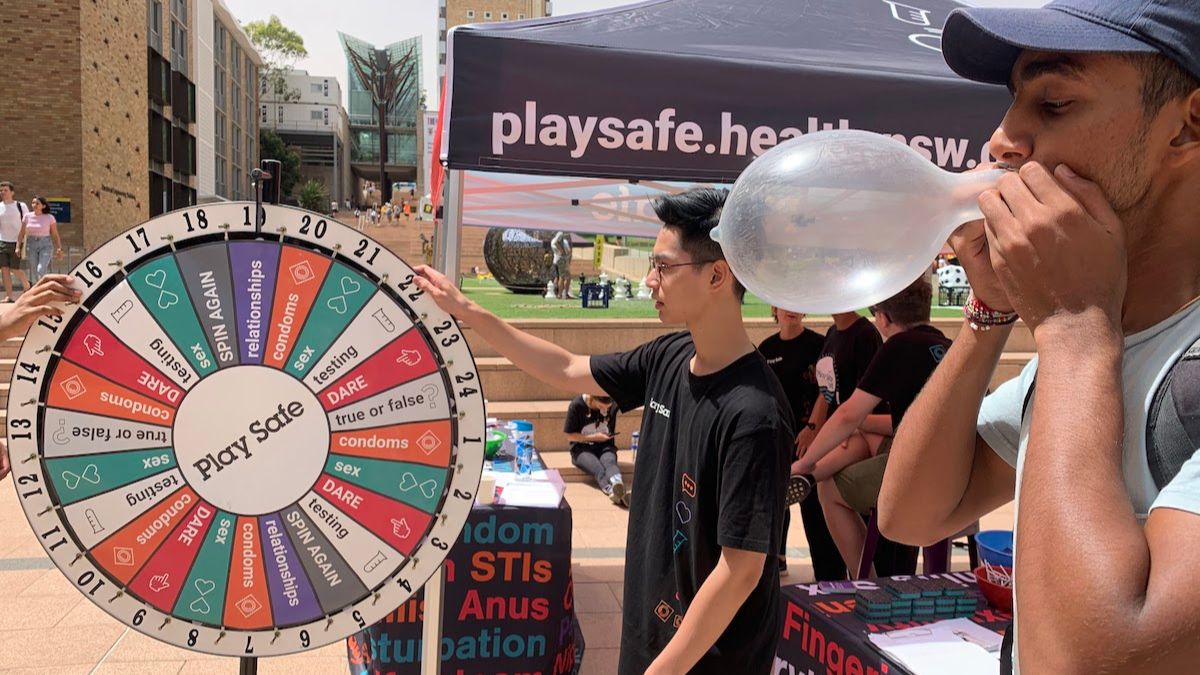 Join us for UNSW's annual sexual health and wellbeing festival. 
SEXtember is a two-week festival presented by the Health Promotions Unit at UNSW. It celebrates, questions and explores all aspects of sex, intimacy and relationships. The festival runs from 18-29 September.  
Established in 2019, the festival is co-created by UNSW students, researchers and communities, with the University of Newcastle contributing to and joining the program's online events. 
This year, SEXtember focuses on empowerment, relationships, and intimacy. It aims to normalise sex-positive conversations to help foster healthy relationships. The festival highlights the importance of consent as a foundation for personal empowerment and meaningful intimacy.  
The program offers a diverse range of events, including comedy, intimacy discussions, free sexual health checks and panels. The 2023 Sex, Health and Society Conference, one of SEXtember's flagship events, brings together leading academics in online presentations and interactive sessions to engage with international perspectives on sexual health, inclusive research, sextech and more.  
Other individual sessions include: Let's Talk - Navigating Conversations about Sex and Consent with your Kids, presented by Melissa Kang, and Queeriosity: Let's Talk about Sex, an open and inclusive conversation about LGBTQIA+ sexual health, relationships and pleasure.  
For our international student community, Intercultural Conversations on Dating will explore the challenges and joys of cross-cultural relationships. MediBank will also cover how to make the most of your OSHC, empowering international students with the knowledge and skills to navigate Australia's healthcare system.  
View the full program and related resources and join the Hump Day festivities on Wednesday 20 September at the Helen Maguire Lawn (formerly the Quad) for free STI tests and student activations.  
Together we can foster a culture where consent is valued, communication is open, and individuals are empowered to embrace their desires, establish boundaries, and engage in fulfilling relationships that prioritise respect and mutual consent. 
Comments