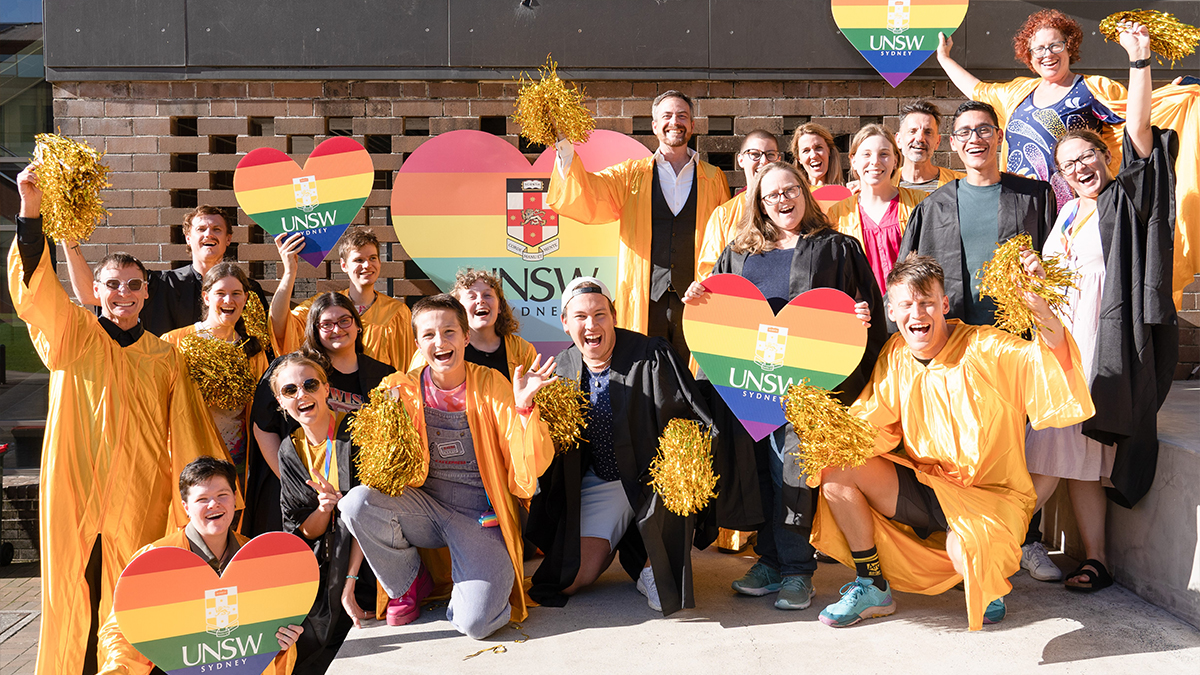 By sharing your feedback by Thursday 30 March you can help us improve our employee experience.
For the sixth consecutive year UNSW is applying to be recognised in the Australian Workplace Equality Index (AWEI), Australia's national benchmark on LGBTIQ+ workplace inclusion. UNSW has achieved Gold Employer status with AWEI for the last three years.
The AWEI Employee Survey is an opportunity for staff to share their views on how we can improve experiences for staff of diverse genders, sexes and sexualities. It can also help us better understand the views and experiences of our employees – including those who do and don't identify within LGBTIQ+ communities.
The survey findings will contribute to UNSW's 2024 AWEI submission, helping us maintain our Gold award status and progress towards achieving Platinum Employer status, the highest recognition and level of performance within the AWEI.
Have your say  by completing the survey before Thursday 30 March.
Whether this is your first time providing feedback or you would like to have your say again this year, we want to hear from all staff, no matter how you personally identify. The survey only takes around 15 minutes to complete and responses are anonymous – no personal data or IP addresses are collected.
Thank you in advance for helping to improve workplace inclusion by participating in the survey.
UNSW is committed to ensuring LGBTIQ+ students and staff are welcomed and can thrive in our community. 
You can find more information on initiatives to support LGBTIQ+ communities at UNSW on the EDI website. 
If you have any questions about the AWEI Employee survey, please email the Access, Equity & Inclusion team.
Comments