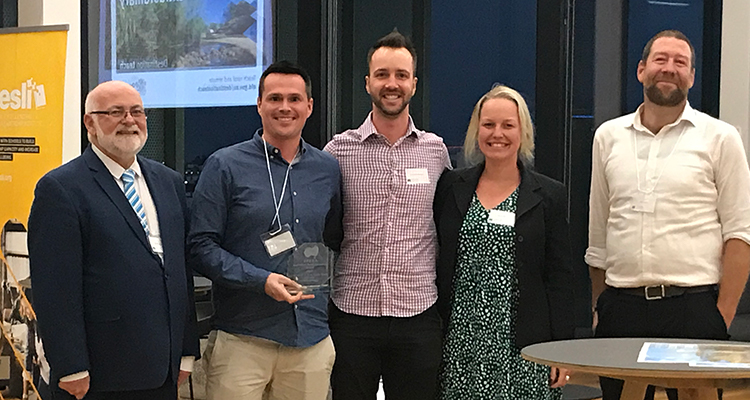 UNSW's premier outreach program, ASPIRE, has won the Australian Rural Education Award.
ASPIRE's regional Holiday Program has just scored the highly coveted Australian Rural Education Award from the Society for the Provision of Education in Rural Australia (SPERA). ASPIRE is UNSW's premier outreach program aimed at providing disadvantaged communities and partner schools with the resources and knowledge to unlock their full academic potential. 
"SPERA actually invited us to apply because they saw the impact our Holiday Program had," Jacqueline Pyke, Senior Project Officer at ASPIRE, said.
The Holiday Program for rural students in grades 4-8 combines education with entertainment.  Students learn about art, computer coding, drama, engineering, science and sport. While the workshops are fun, they also teach skills that are vital for success in any career path.
"ASPIRE is very proud and privileged to work with rural schools and communities and we hoped that in applying for the award we could draw attention to the value of university outreach programs working in rural NSW," Ms Pyke said.
The program initially started as community event in the regional towns of Gilgandra and Coolah but was so successful it has since expanded to other rural areas.
Read more about UNSW's ASPIRE programs and initiatives here.
Photo: (L-R) Brian O'Neill (SPERA President) Tom Pyke, Tyrone Anderson, Anna Day (UNSW ASPIRE) and Jock Allan (National Excellence in School Leadership Program Director)
Comments