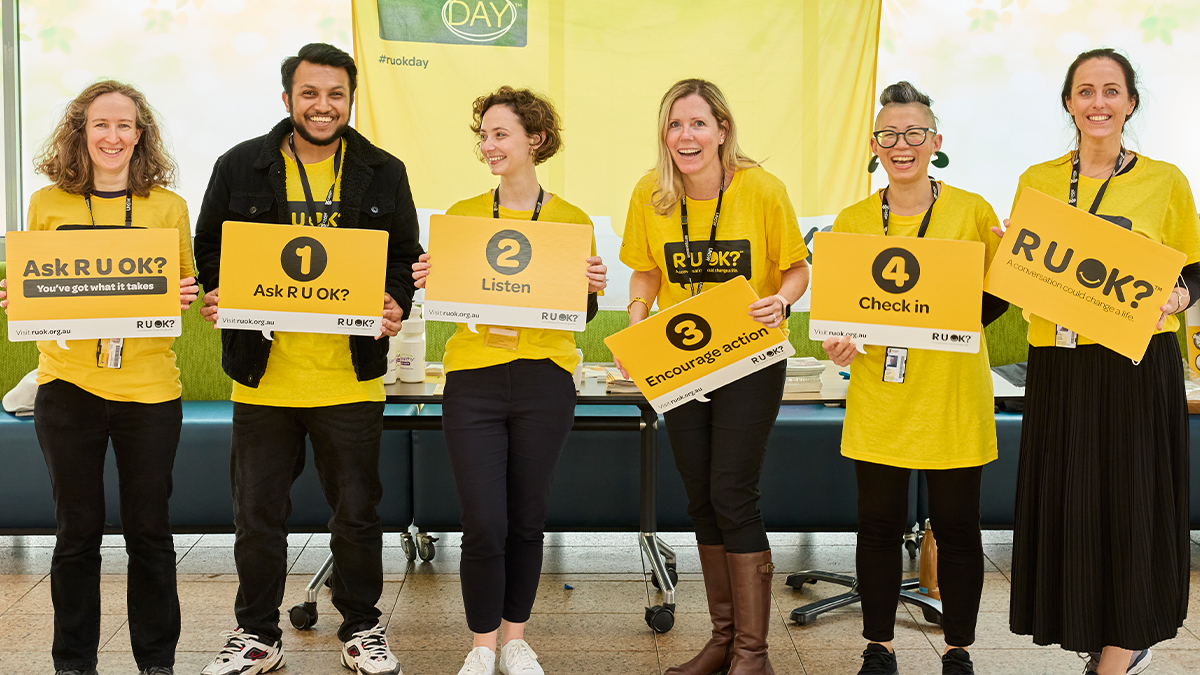 As events and activities wrap up for another year, let's foster a culture of support every day of the year.
Thursday 8 September was R U OK? Day and UNSW marked the occasion with events across our campuses in Kensington, Paddington and Canberra. 
On the Kensington campus, The Mathews Pavilions Gratitude Wall encouraged many to write notes acknowledging what they were grateful for. Many of the notes mentioned family and friends, good health and a supportive team at work. You can still view some of the remaining messages on the virtual Gratitude Tree here. 
For others, the free massages were the highlight of the day, and have become a regular feature for our UNSW R U OK? Days. 
Many schools and departments held their own morning or afternoon teas, with staff bringing in home-baked goods to share with their colleagues. Some of these events featured talks about mental health and the services offered to staff under the Employee Assistance Program Benestar.
UNSW Canberra hosted an event with Clinical Psychologist and Mindfulness Expert, Emily Toner. An All-Staff Town Hall was held at UNSW Sydney, hosted by Vice-President of Operations, Andrew Walters, and Chief HR Officer, Deena Amorelli. The Town Hall included a talk from R U OK? Ambassador Kailash Sarma, TEDx speaker and Chair of the R U OK? Youth Advisory Board. His presentation can be viewed here.
UNSW continues to partner with The Black Dog Institute to offer suicide prevention training for staff. Recognise and Respond: Suicide Prevention for Everyday Life is a one-hour online module, to help you to feel more confident in responding and providing support where it might be needed. To access the course, click here and enter code: W7cXVGa6EjBS5WYHUmh3.
With R U OK? Day over for another year, there's never been a better time to reflect on the importance of its message and to redouble our efforts to look out for each other.
Comments