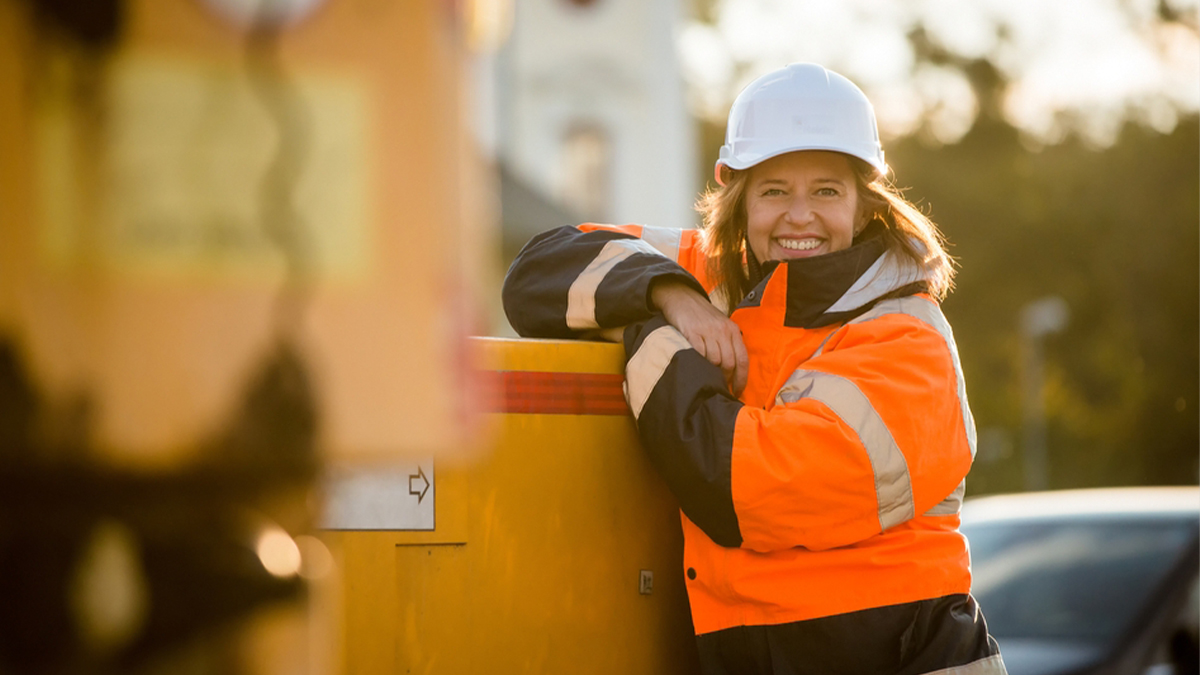 $2.3M grant to help attract, retain and progress women in what is a traditionally male-dominated field.
UNSW Sydney researchers have been awarded $2.3 million in grant funding under the Federal Government's Women's Leadership and Development Program.  
The project's objective is to attract, retain and empower women in construction, which is traditionally a male-dominated industry. It will engage female high-school students, women studying construction in universities, and women working in the construction industry, to gain an in-depth understanding of the industry's diverse job opportunities. The project will also help women establish long-term career goals, support them to successfully progress their careers and obtain leadership positions in the field.  
"The construction industry is one of the largest industries in Australia, but also the most male-dominated sector with women representing only 12 per cent of its workforce, a decline from 17 per cent in 2006, despite many efforts to improve this figure," said project leads Dr Cynthia Wang and A/Prof Riza Sunindijo from the School of Built Environment at UNSW Faculty of Arts, Design & Architecture.  
Modern construction industry offers diverse careers
The researchers said construction is typically associated with 'male toughness' and girls or women would rarely dream to work in it. But the modern construction industry offers very diverse career options which women can benefit from. 
"The first goal of this project is to change people's perception that the construction industry is only for men. The project will specifically target increasing the awareness of female high-school students, parents, and career advisors about the great prospect of working in this sector. This is a very important first step to attract women into construction," explained the researchers.  
"Second, the project provides scholarships and career development support for female students studying construction in universities." 
"Third, the project will increase women's participation in leadership positions in construction by providing upskilling opportunities for women and developing online gender diversity training modules to ensure a transparent and criteria-based recruitment and/or promotion process." 
The researchers said failure to draw upon the female workforce further accentuates problems with the forecasted skill shortage in the industry. Research has also shown that diversity has a positive effect on productivity, innovation, and employee satisfaction, which directly uplifts customer satisfaction, leading to increased revenues. 
Improving gender diversity in the construction industry also contributes to improving mental well-being of construction employees, for both men and women. In short, improving gender diversity addresses the industry's two notoriously-known issues: skill shortage and poor mental health. 
Women have low representation in the construction industry which has remained unchanged for decades. Substantial research in this area has revealed fundamental reasons for this longstanding issue – most existing efforts focus on the policies of construction companies and ignore early career preparation and continuous career development support for women.  
A life-cycle approach to support women in construction
"This funding makes it possible to implement a life-cycle approach to generate a sustained increase of women's workforce participation and leadership positions in construction," said Dr Wang.  
"Most existing efforts on addressing gender issues in construction ignore early career preparation and continuous career support. This project will engage women and key stakeholders throughout women's career in construction," said the researchers.  
"It will help girls and women to establish long-term career goals and development plans, starting from high school. Women with career ambitions are more resilient and more likely to take initiative to seek support and help. Additionally, financial incentives like university scholarships and internship subsidies will provide tangible support for women to enter the industry. Also, continuous mentorship and upskill training will maintain women's competitiveness and support them to obtain leadership positions, and lead to a successful career in the industry," the researchers explained.  
The project will provide a PhD scholarship for a woman to investigate how the emerging 'Construction 4.0' – a confluence of trends and technologies that promise to reshape the way built environment assets are designed, constructed, and operated – brings new opportunities and challenges for women and provide recommendations on how to empower women in this era.  
The project will also produce 10 videos that show the diverse career options and opportunities in the construction industry. The researchers are confident the videos will emphasise opportunities available for women to develop a successful career in this important industry for Australia. 
Comments