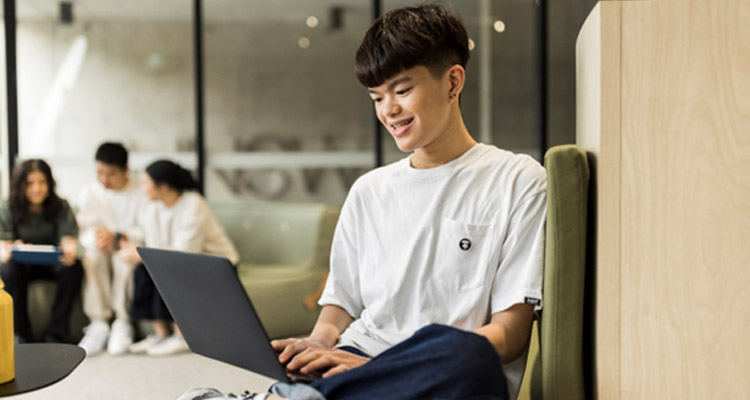 PhD and Master's by research candidates are connecting with new higher degree research students to build a community and support network to ensure a smooth transition for new research candidates at UNSW Sydney.
A new initiative is being piloted to connect commencing higher degree research (HDR) candidates with peer mentors through an online peer support chat group. Candidates who have accepted an offer of admission to an HDR program at UNSW are automatically provided with access to the group, where they can connect with their peers and communicate with HDR peer mentors. In doing so, the group offers a place for commencing candidates to build connections and gain a real insight into life as a UNSW research candidate before they commence their degree.
This new offering complements the HDR Peer Mentor Program, which supports first year candidates to settle into their research candidature.
The Graduate Research School has partnered with the Peer Connections team to host the group chat on The Ambassador Platform (TAP), an online peer-to-peer platform introduced earlier this year to connect coursework students with UNSW student mentors.
Within one week of launch, the HDR peer support group chat received over 230 views, and several new candidates took the opportunity to introduce themselves, ask questions, and begin a lively discussion with their peers.
"I find the HDR Community group chat is an exciting new way for me to connect with and help incoming HDR candidates," said HDR peer mentor, Samuel Frimpong. "I have always been passionate about contributing to the progress and wellbeing of students. Supporting the group chat is an excellent way for me to do so. I wish it had come earlier."
The pilot will be reviewed at the end of 2022, with the possibility of increasing site features in 2023.
For information on the HDR peer support group chat, you can contact the Graduate Research School at grs@unsw.edu.au.
For guidance on facilitating peer mentoring programs for UNSW students, you can contact the Peer Connections team
Comments