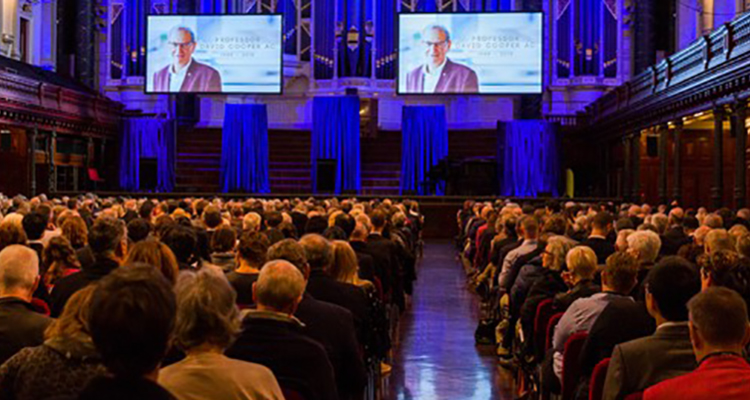 The Kirby Institute has offered a heartfelt thanks to everyone who joined the recent events to honour Professor David Cooper AC.
Organisers from the Institute said they were overwhelmed by the turnout for the memorial to Professor Cooper's life, and the symposium that followed.
Some people joined the memorial in person, while many others joined the live stream.
People from all facets of Professor Cooper's life took part in both events, and organisers at the Institute said they were touched by the positive comments they received from attendees.
The memorial was an opportunity to reflect on Professor Cooper's incredible life, and the symposium carved out a clear research agenda to take his vision into the future and work towards equal global access to preventions and treatments for infectious diseases.
Organisers said though it was an emotional experience, they were pleased with the outcomes of the tribute events.
Recordings and photos of the events are available at:
The David Cooper Memorial Fund has been established to carry forward Professor Cooper's legacy and his vision for infectious disease research.
Infectious diseases disproportionately affect the world's most disadvantaged communities, and Professor Cooper firmly advocated health as a fundamental human right in all of his endeavours. Your donation to this fund will support the research pursuit closest to Professor Cooper's heart: expanding access to effective infectious disease prevention and treatment.
If you would like to follow the Kirby Institute as it carries on Professor Cooper's work, please sign up to the newsletter.
Comments