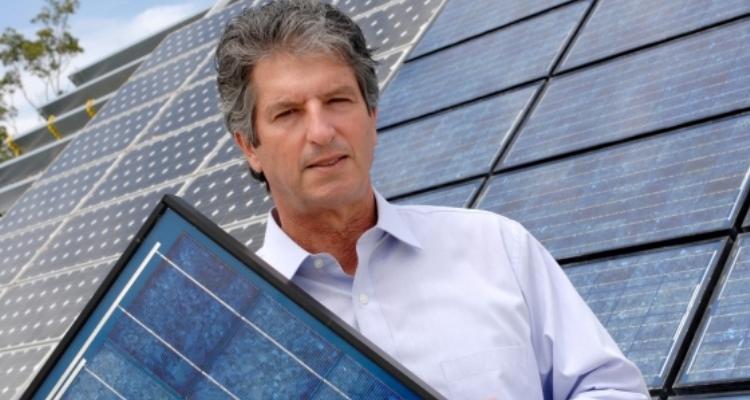 UNSW's position at the front of global solar energy research has been vastly boosted by the awarding of the Global Energy Prize to Martin Green, UNSW Scientia Professor and Director of the Australian Centre for Advanced Photovoltaics (ACAP). 
Martin is the founder of the solar photovoltaics group at UNSW Sydney which helped to establish the School of Photovoltaics and Renewable Energy Engineering. 
He became the first Australian to be awarded the prestigious Global Energy Prize, worth $820,000, for his outstanding achievements in research and technology to solve the world's pressing energy challenges. 
"Being recognised for this global energy prize is an honour and marks a significant milestone in the achievement of our decades of research and development of silicon cell technology," Martin said. "This prize has given us an enormous boost to further develop our PV research." 
UNSW is leading the way in solar energy. By 2020 UNSW will be saving $1.5 million by using solar energy. UNSW is the only major university globally to have undergraduates in photovoltaic engineering. Today UNSW has 650 Photovoltaics and Renewable Energy students, 100 of which are PhD students. 
During his 40 years of photovoltaics research at UNSW, Martin has transformed renewable energy.  Sales of systems containing the Passivated Emitter Rear Cell (PERC) his team created exceeded $20 billion by the end of last year. This year PERC is expected to account for close to 50% of the silicon cell manufacturing capacity and by 2020 is expected to account for the vast majority.  
Martin says there has been a reduction in the cost to install large photovoltaic systems, which are now the cheapest way of generating electricity.  
"Since 2012, PERC has been used commercially making solar more affordable, with one-in-four privately owned homes in Australia using solar panels on their rooftops." 
The significant reduction in costs in photovoltaics is not only directly related to his scientific effort, but largely through the efforts of his students in establishing low-cost manufacturing in Asia.  The international impact on society by providing cheap, low-cost carbon-free electricity that is readily available to all consumers is our hope for the future. 
Martin is looking forward to going to Russia in October to accept the international prize, which he shares with Russian scientist Sergey Alekseenko, an expert in thermal power engineering. 
Comments