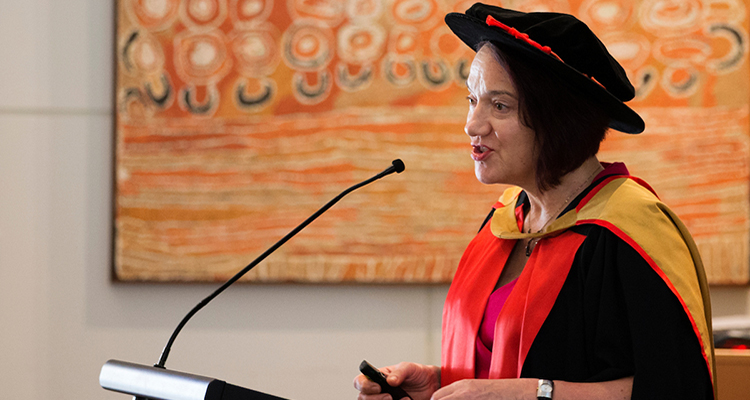 Fifty-one newly promoted and recruited professors are taking part in the 2018 Professorial Inaugural Lecture series at UNSW Sydney to mark their achievements and showcase their specialist knowledge. 
UNSW President and Vice-Chancellor Professor Ian Jacobs said he was delighted to launch the series for 2018. 
"These will be celebratory and informative occasions open to all staff and students who wish to attend, providing an opportunity to hear some of our leading academics talk about their lives, careers and academic achievements. The professors are encouraged to invite family, friends and colleagues and my hope is that these will be memorable occasions attended by a broad spectrum of the UNSW community," Professor Jacobs said. 
The first offering of the 2018 series features two academic leaders from UNSW Science: Professor Gabriel Lodewijks, Head of School of Aviation and Professor Pall Thordarson, Deputy Head of School of Chemistry. 
Professor Emma Johnston, Dean of Science, will introduce her colleagues at the event. 
"It's a great opportunity to feature the research of our leading academics in Science. Gabriel and Pall's respective and amazing work seeks answers to big questions around issues such as technology in the transport landscape and how chemistry can support cell growth and treat disease. I look forward to celebrating their research with the UNSW community," Professor Johnston said.
The first lecture will be held on Wednesday, 25 July in the Council Chambers, Chancellery Building and will be followed by a cocktail reception. The Professorial Inaugural Lecture series will then continue monthly through 2018.   
For more information and to register for the event please visit the event webpage.   
Comments