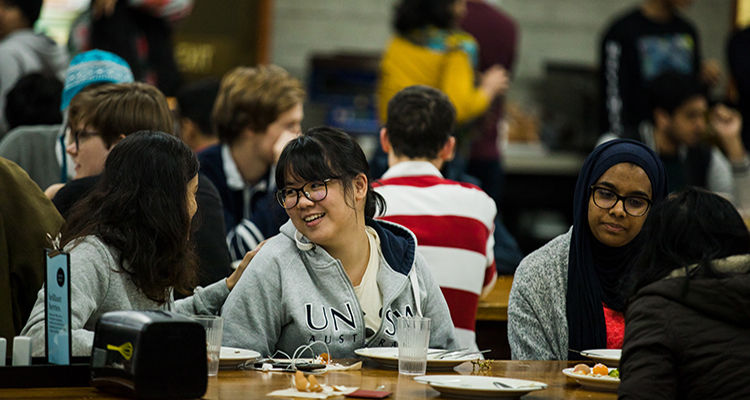 The Islamic holy month of Ramadan produced great representations of inclusion and diversity in action, as UNSW colleges organised pre-dawn meals for resident students on campus. 
More than 3500 meals were served to students of more than 20 nationalities between 16 May and 14 June. Students from UNSW's own colleges and apartments, as well as affiliated colleges on campus, were invited to join in the meals served at Goldstein Dining Hall. 
Feedback from students about the initiative was overwhelmingly positive. 
This year, Ramadan took place at a stressful time of the semester.  Muslim students were appreciative of the extra support and the fact they could bring non-Muslim friends along with them to share the experience. 
For many non-Muslim students, the communal pre-dawn meals were a new experience, where they watched their Muslim friends pray together in a congregation. Many observers said they appreciated the experience and felt more informed "citizens of the world". 
Comments