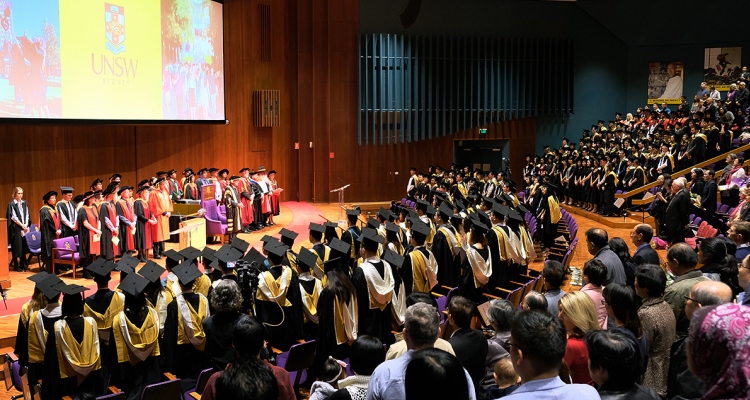 The campus was abuzz over the past two weeks as more than 8000 students graduated from UNSW.
The students were dressed in the traditional black robes and academic caps, and joined their loved ones to attend the graduations, inspect the campus and take historic photos on the Library Lawns or outside Clancy auditorium while reminiscing about their time at UNSW.
Some of the students spoke to our social media team about their favourite things at UNSW. You can see the videos here:
The number of UNSW alumni has now reached 300,771. In 2018, a total of 59,781 students are enrolled with UNSW, of which more than 33% are international students.
Every year there are unique stories that bear witness to the heart-warming nature of graduations. This year a proud father, Dr Gholam Reza Shiran, saw his twin daughters Khatereh and Shirin graduate, both with a Bachelor of Science. Dr Shiran himself graduated with a PhD in 1998. Photos from the two graduation ceremonies are nearly identical, showing Dr Shiran at his graduation with his daughters, and then again with his daughters at their graduation. They are a proud family of UNSW alumni and you can see their story on Facebook.
Comments