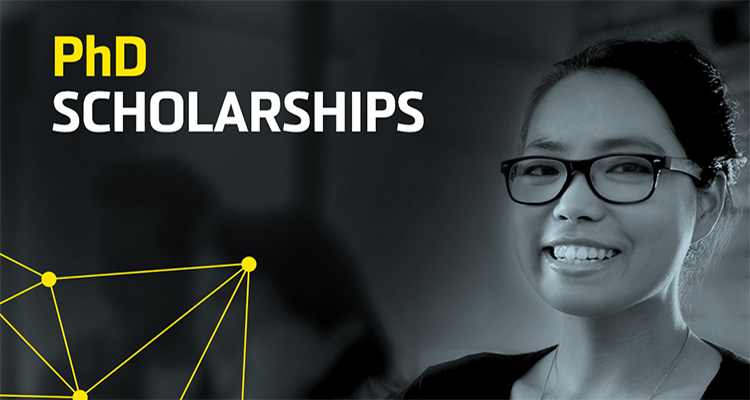 Expressions of interest are now open for the UNSW Scientia PhD Scholarship Scheme. 
The scheme is part of UNSW's dedication to harnessing cutting-edge research to solve complex problems and improve the lives of people in local and global communities. Scientia scholars will have a strong commitment to making a difference in the world, with demonstrated potential for contributing to the Social Engagement and/or Global Impact pillars of the UNSW 2025 Strategy.  
The scheme provides PhD scholars with a generous financial package and unprecedented career support, including professional development and mentorship to establish a lifelong community of outstanding researchers within the University.   
Professor Laura Poole-Warren, Pro Vice-Chancellor (Research Training) explains the benefits: "Our Scientia PhD scholars are embedded in an enhanced culture of research excellence, leadership and community.  We not only provide them with career coaching, mentoring and access to a suite of professional development activities, we expect them to contribute to the wider scholarly community, including our HDR cohort.  It's our opportunity to encourage and support the next generation of research leaders, benefiting all levels of research at UNSW." 
PhD applicants apply to a specific research area with an identified supervisory team. Candidates are matched with our best researchers who have demonstrated excellence in supervision.  Research areas are aligned with the University's strategic plans, and nine strategic research areas reflect the breadth and range of research topics within UNSW faculties:   
Biomedical Sciences 

Contemporary Humanities and Creative Arts 

Global Health 

Grand Challenges 

Indigenous

Interdisciplinary research

Law, Business and Economics

Social Justice, Government and Health Policy 

Technology and Innovation 
The Scientia Scholarship PhD scheme provides a unique opportunity for new PhD students, but also benefits current academics. Researchers leading projects supported by the scheme receive support from high-calibre higher degree research students and the scheme offers academics an opportunity to assist in career development and mentoring.   
Hear first-hand about the Scientia Scholarship PhD experience from PhD students Samitha Fernando, School of Medical Sciences, UNSW Medicine and Yuting Yuan, School of Civil and Environmental Engineering, UNSW Engineering. 
About 125 Scientia PhD Scholarships are available for the 2019 intake. Expressions of interest close 20 July. For information please visit the Scientia PhD Scholarship Scheme website.  
Comments