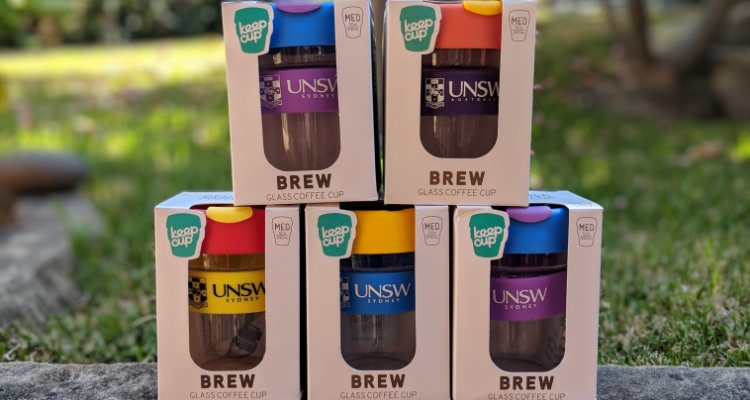 UNSW Sydney uses 13 million coffee cups and lids a year, which is equal to more than 30 tonnes of waste.
The University's consumption contributes to Australia's use of one billion disposable coffee cups yearly, most of which end up in landfill where they will remain for up to 50 years.
To reduce this environmental burden, Business and Campus Services (BACS) along with UNSW Sustainability is encouraging you to do your bit to save the planet and use reusable cups when you buy your coffee.
BACS has been working with the retailers on campus to encourage discounts for customers who bring reusable cups. Most coffee retailers on campus have joined the initiative, offering a discount between 20 cents and $1. The message to everyone is clear: when getting your caffeine fix, ditch the disposable cup and #KeepYourCup. Learn more on #KeepYourCup campaign.
How else can you help?
There are other practical things you can do to reduce coffee cup landfill:
Don't take away — drink your coffee at the café in real cups
Refuse a lid — if you don't need the lid, don't take one
Choose a cup made from rapidly renewable resources such as managed plantation paper board, and separate the lid from the cup when disposing of the rubbish
Comments