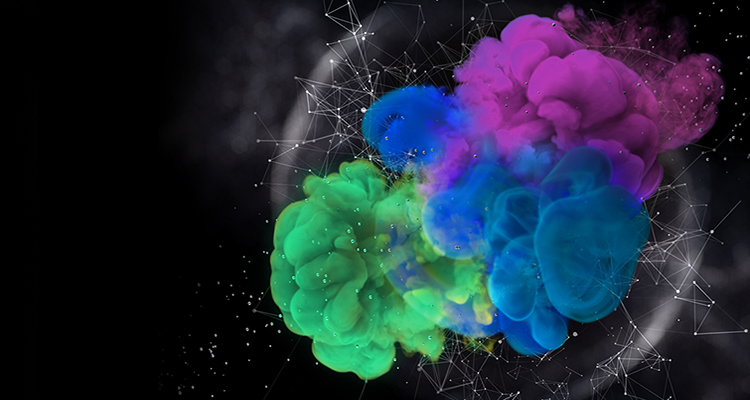 UNSW Sydney will celebrate the wonderful world of science with a range of digital events for the 2020 National Science Week.  
Feeding a future population of 10 billion people on a healthy and sustainable diet, discovering more about life outside our solar system and bringing communities together to talk about climate change are some of the topics up for discussion as part of UNSW's participation in National Science Week.
National Science Week runs from 15-23 August. It is Australia's annual celebration of science and technology with more than 1,000 science events happening digitally in 2020.
Dean of Science Professor Emma Johnston AO said the University plays a key role in the country's annual science celebration.
"National Science Week provides UNSW Sydney with an incredible opportunity to celebrate what is happening in science and technology and share this with our communities. Our world-class scientists continue to make new and exciting discoveries, and they will be joined by leading international and Australian scientists to talk about everything from food to physics," Prof. Johnston said.
On 17 August, UNSW Professors Martin Van Kranendonk and Chris Tinney will deliver the 2020 Einstein Lecture on Life Among the Stars. Origin of life researcher Prof. Van Kranendonk and Prof. Tinney will discuss the latest research on the world beyond the solar system and the origins of life on earth.
In Eating for the Planet on 18 August, Sandro Demaio, Chief Executive Officer of VicHealth, will lead a discussion on how we can feed a future population of 10 billion people on a healthy diet within planetary boundaries. UNSW Dean of Medicine Professor Vlado Perkovic will chair the talk and join the Q&A.
"Eating for the Planet is one of many fascinating events hosted by UNSW during National Science Week. I encourage you to join the event to find out how to fill your plate with the types of food that are healthy for you and the future of the planet," Prof. Perkovic said.
Tim Flannery, 2007 Australian of the Year, UNSW graduate and Chief Councillor of the Australian Climate Council will be joined by social researcher Rebecca Huntley and UNSW marine ecologist Adriana Vergés in We Still Need to Talk about Climate Change on 19 August. As Australia grapples with the new normal of bushfires and water shortages, the panel, led by Prof. Johnston, will discuss how we can take the politics out of these important issues.
In a talk on 20 August, world-renowned scientist and science communicator Jim Al-Khalili will explore what we know about the laws of the universe and what we still need to discover. Prof. Johnston will chair the talk The World According to Physics in which Al-Khalili will shine a light on the most profound insights revealed by modern physics.
Also join us from 15-23 August for The Praxical Project, a series of workshops designed to engage the audience in the scientific data and skills used by leading research organisations to understand the world around us. These workshops are suitable for audiences in Years 9 or 10, or for anyone who has left school and is interested in re-engaging in science. These workshops are a collaboration with Australia's leading research organisations; in the workshops you will get to work on real data and to solve real problems. The workshops will be accompanied by 'Zoom a scientist' sessions where the audience can meet the researchers behind the data. This initiative is supported by Inspiring Australia as part of National Science Week.
On 19 August join some of UNSW's leading researchers at Meet the UNSW Women in Maths and Science Champions. Hear from five UNSW Sydney female scientists who are breaking gender stereotypes and encouraging girls to consider science as a career.
This year UNSW events will be streamed via YouTube and Facebook due to travel restrictions and physical distancing requirements.
Do you have a question you'd like to ask of our UNSW X National Science Week experts? Video record your question and send it through to the Centre for Ideas by Wednesday, 12 August. Questions can be recorded in landscape orientation on a phone or laptop and sent through as MP4 or .mov.
For more details about UNSW-related events see the UNSW Events website.
Comments