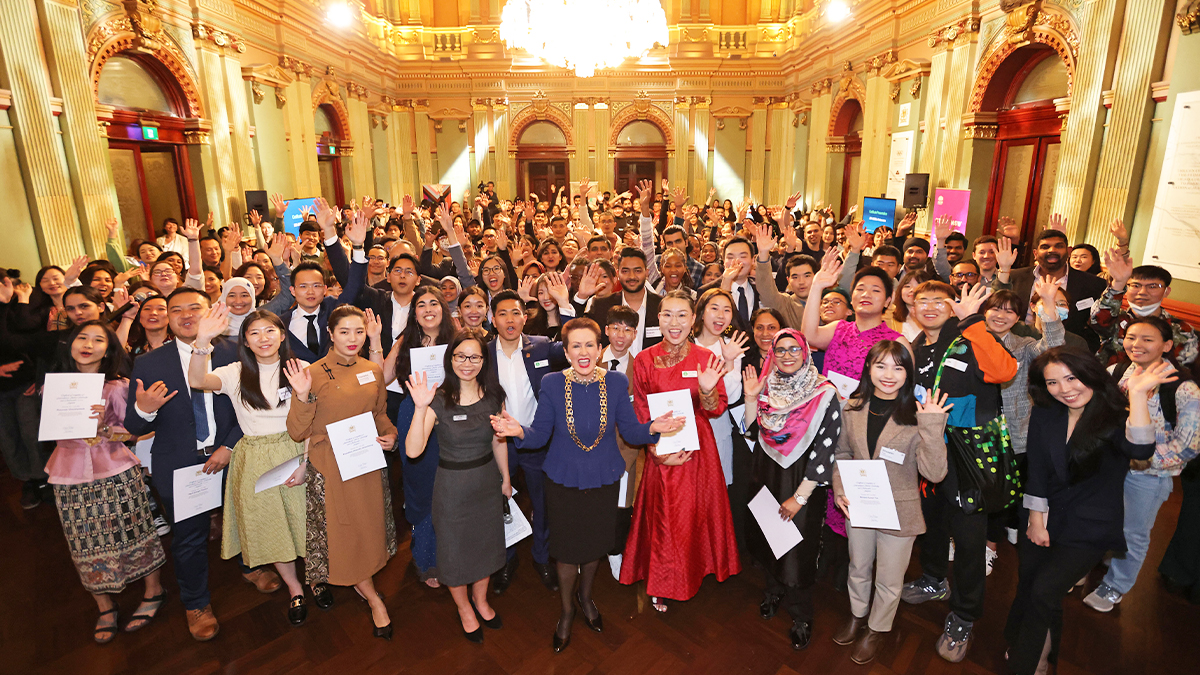 For the for time since the COVID-19 pandemic, the Lord Mayor's Welcome for international students was hosted in-person, at the historic Sydney Town Hall.
Since the re-opening of the Australian border in February 2022, 70,000 international students have re-entered Sydney universities. On Tuesday 18 October, a selection of these students, including 60 from UNSW, were invited to attend the prestigious Lord Mayor's Welcome at Sydney Town Hall.
At this ceremony, the Lord Mayor Clover Moore extended a warm welcome to the students, who then experienced a Welcome to Country and Aboriginal performance. The event also showcased the services and organisations across Sydney that can support and contribute to the international student experience, such as Study NSW, Redfern Legal Centre and Surf Life Saving NSW.
"International students help to boost the city's social and cultural life and build Sydney's global reputation as a centre for learning, research and innovation," the Lord Mayor said.
"Moving to another country to study can also be challenging for some students, particularly with language barriers, making friends and integrating into local communities. In collaboration with key stakeholders, we have developed free resources, services and programs to help orientate newly arrived international students and make them feel welcome in our city."
The event also celebrated the contributions of students leaders to the international student community. UNSW students Si Thu Zin, Poorva Anand, Ada Choi and Eric Xu received a certificate from the Lord Mayor as part of the International Student Leadership and Ambassador Program, hosted by the City of Sydney. At the event, Si Thu addressed the crowd, while Poorva and Eric featured in a panel discussion.
Sixty tickets to the Lord Mayor's Welcome were exclusively reserved for UNSW's first-year international students who participate in the Cultural Mentor Program, including Australian Award Scholarship Recipients.
If you'd like to find out more or get involved, visit the website here.
Comments