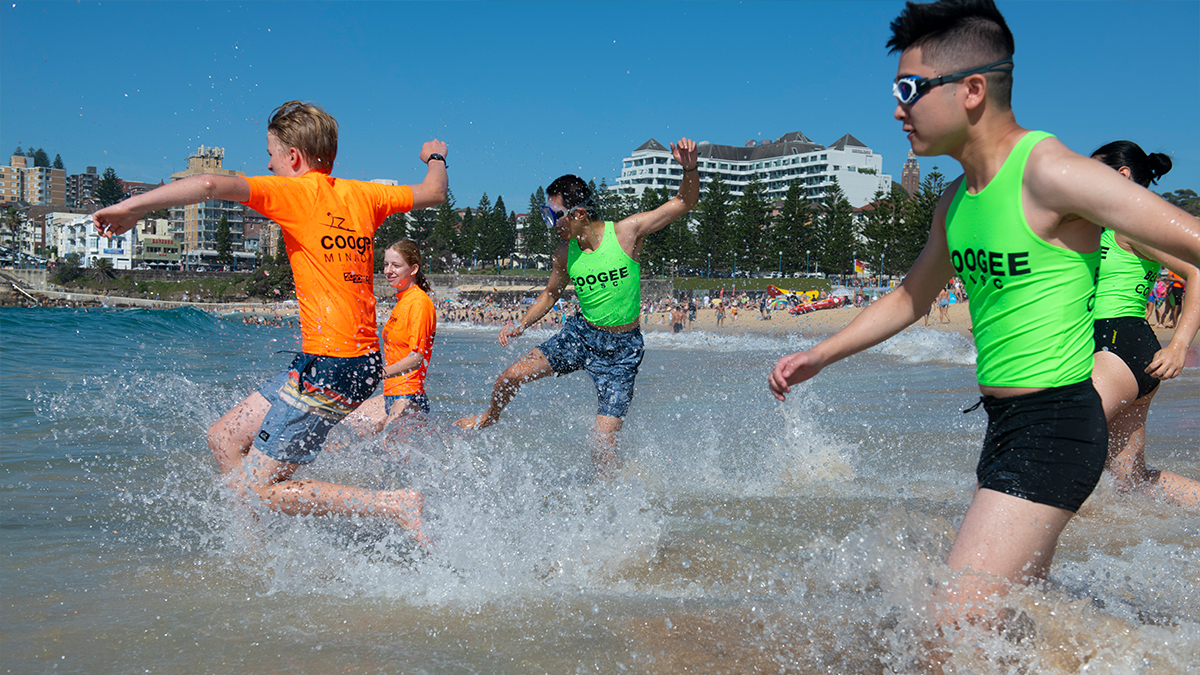 The new program provides international students with the knowledge, skills, and awareness they need to safely enjoy Australian beaches.
On Sunday 19 March, 18 UNSW students gathered at the Coogee Surf Life Saving Club to participate in the inaugural Beach Ocean Safety (BOS) program. A collaboration between UNSW Health Promotions, Coogee Surf Life Saving Club (SLSC) and Surf Life Saving NSW, it's a practical response to one of the worst years on record for summer drownings.
Following introductions and some basic water safety information, the students were taken down to the beach. For many, it was their first time learning how to enter the water, move through the wave zone and swim at the beach. They also learnt about CPR and how to identify rips in the ocean.
The Health Promotion Unit also partners with the UNSW Fitness & Aquatic Centre, Medibank and Coogee SLSC to run a Learn to Swim program for UNSW students. Close to 600 participants have graduated from the Learn to Swim program to date.
Find out more about the BOS program on the UNSW Current Students website.
Comments