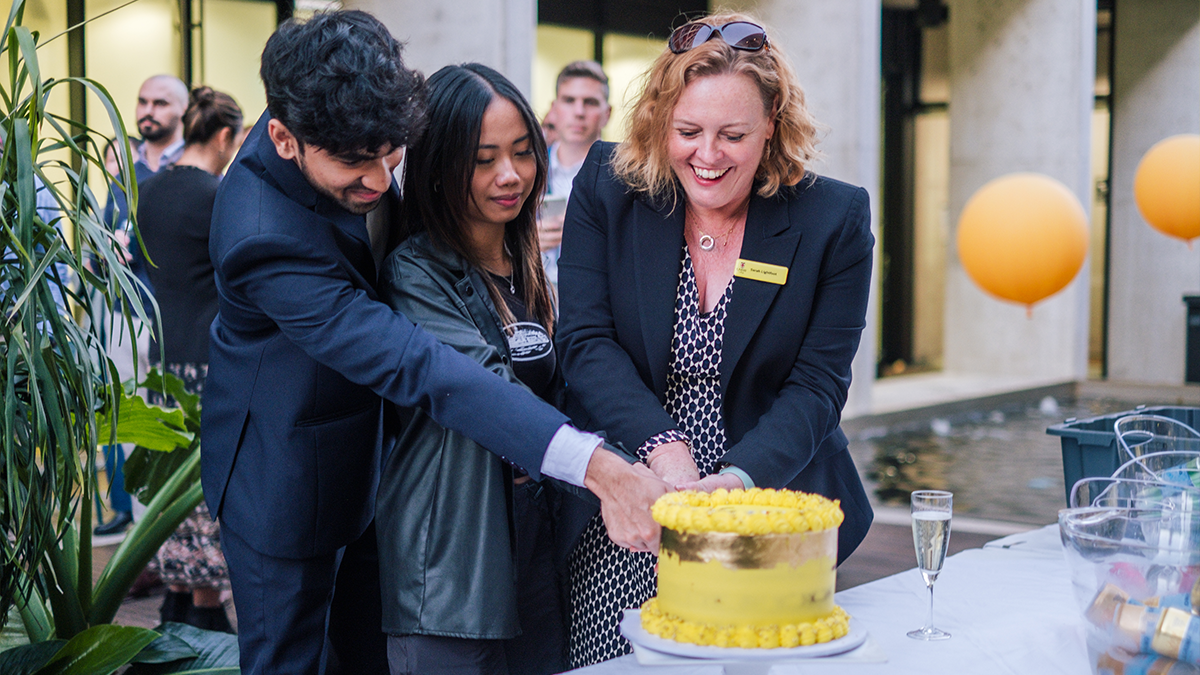 Previously known as UNSW Global, UNSW College will be unlocking a world of opportunities.
UNSW Global has become UNSW College and is transitioning to higher education provider status. Connecting more people with the transformative power of education is central to the College's mission.  
CEO Sarah Lightfoot officially launched UNSW College on 11 May with an all-day series of events celebrating the organisation's evolution and exciting future.
"The change in name reflects our vision to open a world of possibilities for learning. As an education provider we continue to evolve and challenge ourselves to deliver a variety of quality programs that will cater for our students' needs now and into the future," said Ms Lightfoot.
The College will support the strategic objectives of our UNSW community around diversity, equity, inclusion and access to education. This will be achieved through agile pathway offerings that create opportunities for UNSW to reach new cohorts of local and international students.
UNSW College remains a wholly owned entity of UNSW and part of the University's family. It will continue to deliver innovative learning programs that prepare students for university study, including diplomas as well as foundation studies and English language programs. The College is currently working closely with UNSW Engineering to develop pre-master's programs in Engineering and Information Technology.
UNSW College will welcome new enrolments into programs under its new status as a higher education provider in May 2024.
Comments