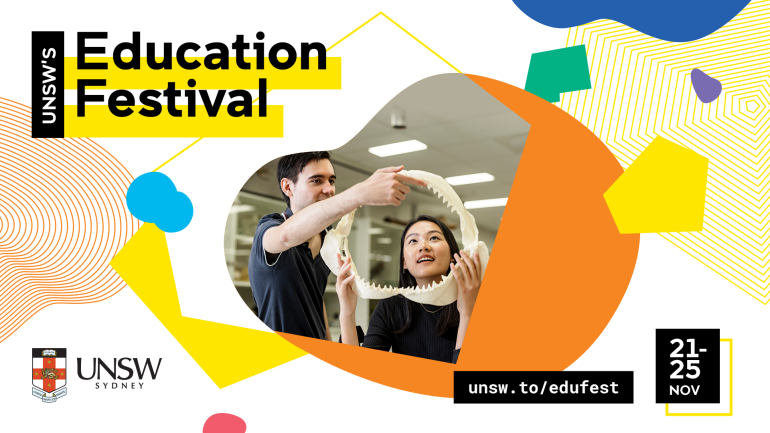 Registration is now open for UNSW's Education Festival 2022, running 21-25 November. 

The Festival is back and this year we are excited to be hosting the week-long celebration mostly on our Kensington campus, as well as online.

With a range of activities, the Festival provides a platform to recognise and celebrate our educators, and share educational practice in collaborative, cross-disciplinary ways. Each event is centred around a theme chosen by the host faculty, designed to encourage us to reflect, challenge and inspire each other on where we go next in education. This year's Festival will include presentations, keynote speakers, education technology demonstrations, roundtables and networking sessions.

Among the events: 'Opening talk on reflection' hosted by UNSW Canberra, 'Empowering students to be agents of change' hosted by Arts Design & Architecture, 'Learning by doing' hosted by Engineering, 'Student-centred education experience' co-hosted by Science and Medicine & Health, 'Re-engaging after the pandemic' hosted by Business, and 'Values in action' hosted by Law & Justice.

Visit the website to learn more about the program and each event.

Register to secure your spots and to receive access to events and their detailed programs.
 
Comments