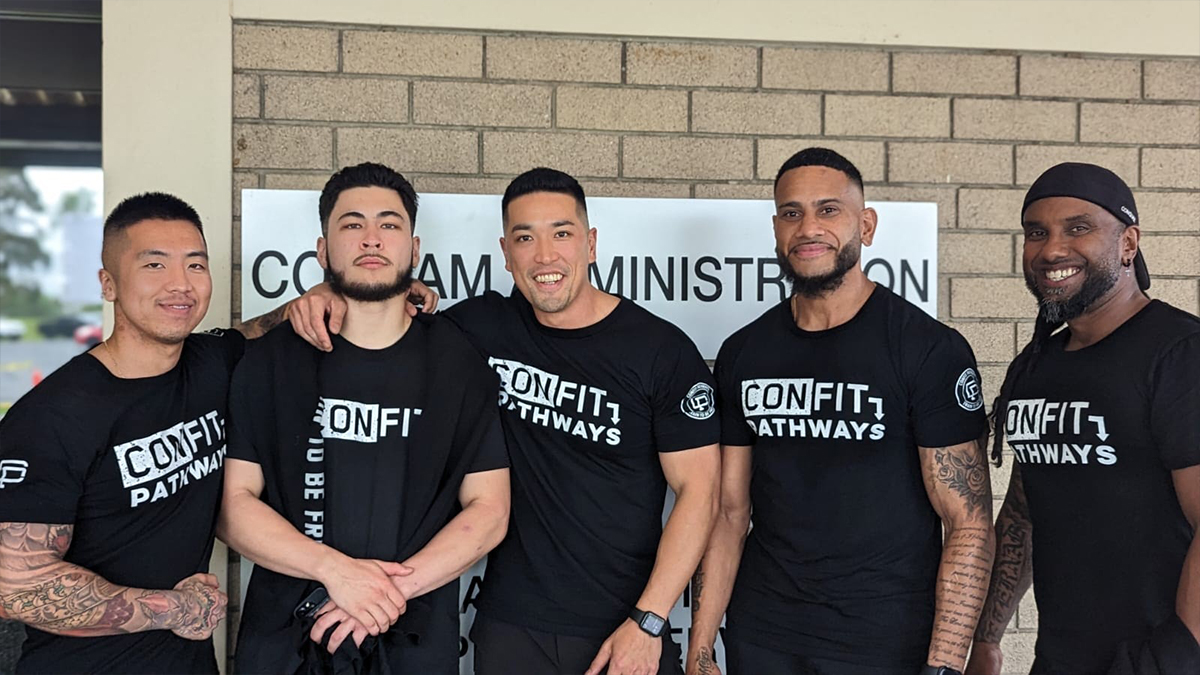 New initiative seeks to improve access to university for young people in youth justice centres.
Confit Pathways CEO and Founder, Joe Kwon, was accepted into UNSW while he was in prison.
He went on to graduate with a Bachelor of Commerce degree and established Confit Pathways, an organisation working to reduce recidivism among young people in Australia. Confit Pathways delivers bespoke programs that engage incarcerated and formerly incarcerated young people through mentorship, education and employment, creating transformational change in all aspects of participants' lives.
With a presence in almost every youth justice centre in NSW, Confit Pathways has expanded dramatically since it was first launched in 2020.
"Confit Pathways was an idea born out of one of my early UNSW subjects, Creating Social Change," said Kwon. "To be back, working in partnership with UNSW to recreate some of the incredible outcomes that higher education had on my life - is a dream."
A passionate advocate for finding ways to break the cycle of young people with convictions re-offending, Kwon knows firsthand the impact and importance of strong mentors and the pathways that education can open. After speaking with his UNSW lecturers about his experiences, notably Dr. Ali Walker, and seeing his ideas turn into Confit Pathways, Kwon witnessed how his past challenges enabled him to make meaningful change. He's now looking forward to seeing similar stories unfold in the lives of other UNSW students.
Mary Teague, Director of Access, Equity and Inclusion at UNSW, said "UNSW is committed to improving equitable access to UNSW and are proud to be in partnership with Confit Pathways which will provide much needed educational opportunities for young people who have who have experience of incarceration to change the course of their lives through education." 
Beyond just attending university, Kwon is looking to build a strong sense of community to support those involved in the pilot.
"Confit Pathways engages with people when they are both in and out of custody, giving them a sense of community and support on the outside," said Kwon.
"When someone is the first in their family to consider university, the feeling of imposter syndrome is incredibly high. It's all about convincing potential students of the reasons why they should consider university as an option. From there, Confit Pathways teaches young people how to leverage their lived experience and their resilience, to support them to take that leap."
Teague says that "over the past three years our Gateway Admission Pathway and Program has demonstrated positive impacts for participants and has improved UNSW's low-SES access rate, so when we were approached by Confit Pathways, it was a great opportunity to extend our educational outreach and pathway to young people in youth justice centres."
Kwon reflects that the pilot with UNSW couldn't have come at a better time. "The beauty of the partnership with UNSW is that it gives students full campus accommodation. This puts them in an environment where they can thrive through academia, and where they can access a huge amount of support."
"The reality is that most of the time, young people with so much potential get released exactly where they came from. This pilot is an opportunity these young people wouldn't get otherwise and is a way for them to excel in a positive environment, with the support network of Confit Pathways around them."
A student who is currently part of the program speaks to the heart of what this partnership aims to achieve: "I'm truly grateful to UNSW for the head-start I've been given on this new journey, to do better for myself, my family and the community."
Comments