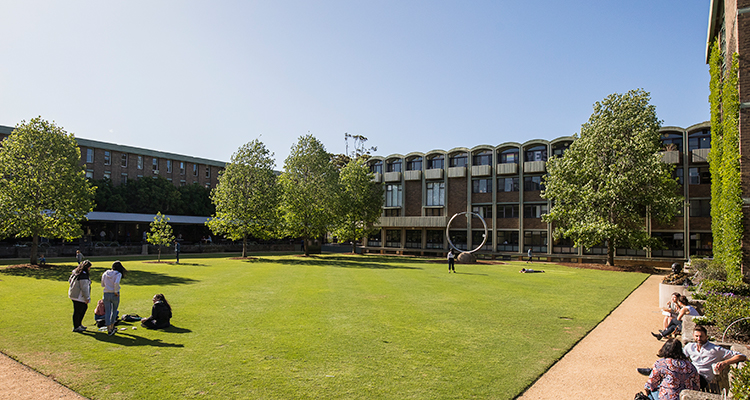 The Legal Office is again offering training on topics of interest to the broader UNSW community, delivered by its enthusiastic and expert in-house legal counsel. 
The Legal Office is now accepting staff enrolments to its program of seminars especially customised to help identify and manage legal, financial and reputational risk. The training is delivered by UNSW's expert in-house lawyers, who draw on real case studies from their experience to illustrate legal risk in a variety of circumstances. Participants will have the opportunity to ask questions and share their experiences throughout the sessions.  
See below for training dates and instructions on how to enrol. 
Course title

 

Date

 

Attend this training if you...

 

Foundations of Privacy

 

26 March 2019 

 

Handle personal information.

 

Protecting the Brand

 

9 May 2019 

 

Use/authorise the UNSW brand. Develop or acquire new products/services/centres/institutes.

Manage public-facing activities.

Australian Consumer Law

 

21 May 2019 

 

Manage external relations, student activities, set course fees.

 

IP for Commercialisation

 

29 May 2019 

 

Have a commercially useful invention.

 

Foundations of Privacy

 

4 July 2019 

 

Handle personal information.

 

Good Decision Making

 

29 August 2019 

 

Make decisions under UNSW policies and procedures or make employment decisions.

 

Contracts 101

 

5 September 2019 

 

Buy goods/services. Deal with third party to collaborate.

Arrange contracts to be signed. Negotiate a contract. Sign contracts.
Instructions for enrolment  
1.     Log into myUNSW  
2.     Go to 'My Staff Profile'  
3.     Under 'Manage my Profile', select 'My Profile'  
4.     Go to the My Profile – Learning and Development tab  
5.     Select 'Request Training Enrolment'  
6.     Click on 'Search by Course Type'  
7.     Choose 'Professional Skills' from the dropdown menu – then click 'Search'  
8.     Select 'View Available Sessions' for the course(s) you are interested in.  
If your area would like a session held just for your team, please contact the Legal Office to arrange an additional session (dependent on numbers).  
See the UNSW Staff Learning Portal for more details.
Comments