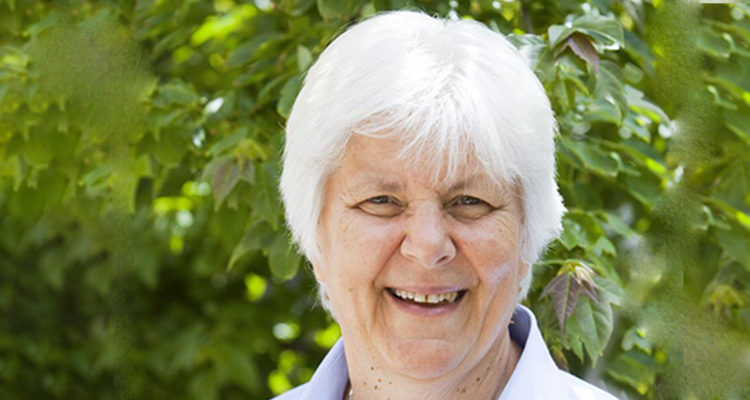 After more than a decade at UNSW, Dr Ann Jardine has made extraordinary contributions to equity and diversity, writes Professor Eileen Baldry.
Dear Colleagues, 
Please join me in extending heartfelt best wishes to Dr Ann Jardine, who is retiring from UNSW as Director of AimHigh on 22 March 2019. 
Ann joined UNSW in 2006 and soon after became the Director of Student Equity and Disabilities. Passionate about equity and access issues, Ann began to research and develop the framework for the ASPIRE program which was then established in 2007. 
Through Ann's leadership and commitment, ASPIRE has grown from a pilot project working with two schools to an established program in 54 schools across Metropolitan Sydney and rural and remote New South Wales. Over that time ASPIRE has secured over seven million dollars in grant funds through competitive bids to develop the program. 
Ann has built an expert team of energetic and equally passionate staff who are firm believers in the mission of the program, which is that 'every child has a right to an education, reach their academic potential, access a university education and a future of their own choosing'.   
Evidence of ASPIRE's unqualified success is the 155% increase in the number of students from partner schools receiving offers to university between 2010 and 2017.   
As if managing this extremely busy program and a team of staff occupied in a multitude of initiatives across Sydney and NSW wasn't enough, Ann completed a PhD with the University of Melbourne in 2013. 
In 2015, Ann became Director of UNSW's AimHigh unit, consisting of a portfolio of pre-entry programs and initiatives. These programs have matured, and many young people are reaping the benefits of Ann's passion and dedication, with many more in the pipeline. 
There is no way to adequately describe Ann's dynamism and her dedication to AimHigh and its principles. Many of you will have seen her persuasive and passionate support for AimHigh in action. Her departure is without a doubt our loss. 
We thank Ann for her unconditional commitment and contribution to UNSW and the greater community and wish her the very best in the next chapter of her life. 
Kind regards  
Professor Eileen Baldry FASSA  
Deputy Vice-Chancellor Equity Diversity and Inclusion 
Comments