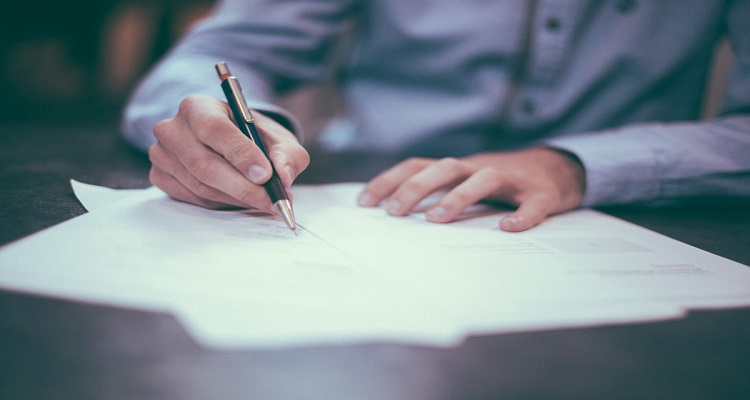 The Legal Office is again offering training on topics of interest to the broader UNSW community, delivered by its enthusiastic and expert in-house legal counsel. 
The Legal Office is now accepting staff enrolments to its program of seminars customised to help identify and manage legal, financial and reputational risk. The training is delivered by UNSW's expert in-house lawyers, who draw on real case studies from their experience to illustrate legal risk in a variety of circumstances. Participants will have the opportunity to ask questions and share their experiences throughout the sessions.  
See below for training dates and instructions on how to enrol.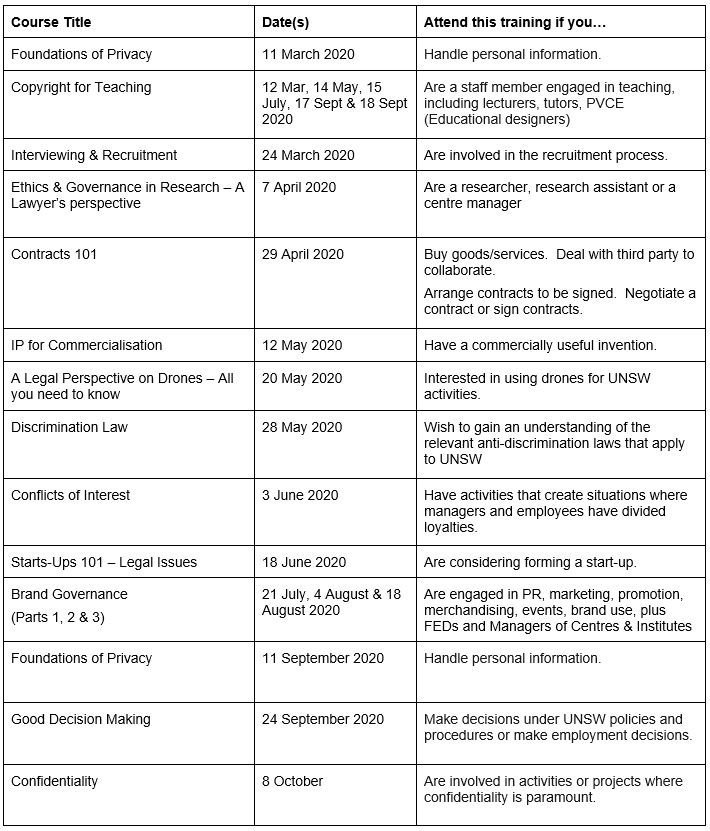 Instructions for enrolment: 
Log into myUNSW (

https://my.unsw.edu.au/

)

Go to 'My Staff Profile'

Under 'Manage my Profile', select 'My Profile'

Go to the My Profile – Learning and Development tab

Select 'Request Training Enrolment'

Click on 'Search by Course Type'

Choose 'Professional Skills' from the dropdown menu – then click 'Search'

Select 'View Available Sessions' for the course(s) you are interested in.
If your area would like a session tailored for your team, please contact the Legal Office to arrange an additional session (dependent on numbers).  
Comments