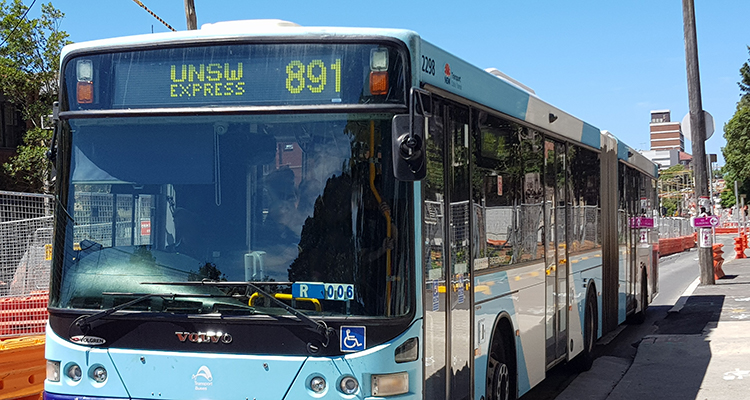 To coincide with the commencement of Term 1, the UNSW Express bus service will revert to the term timetable from Monday 11 February 2019.
891 from Central to UNSW
The beginning of term is always a busy period for public transport to campus, and for the first month, the queues for the UNSW Express bus can be very heavy at Eddy Avenue in the morning.
Buses are scheduled every few minutes during the morning peak, and STA provides staff to assist with boarding to keep the queues moving as quickly as possible. Although the queue looks very heavy, waiting times are usually no longer than 10 - 15 minutes.
898 and 893 from UNSW to Central
Services from High Street to Central are as follows:
Services departing from Gate 8 on High Street - Route 898
Services departing from Gate 3 on High Street - Route 893
The route is an express service from UNSW to Central Station.
UNSW will be supplementing the afternoon and evening service with a number of charter buses, to help staff get home.
Visit www.transportnsw.info for more details.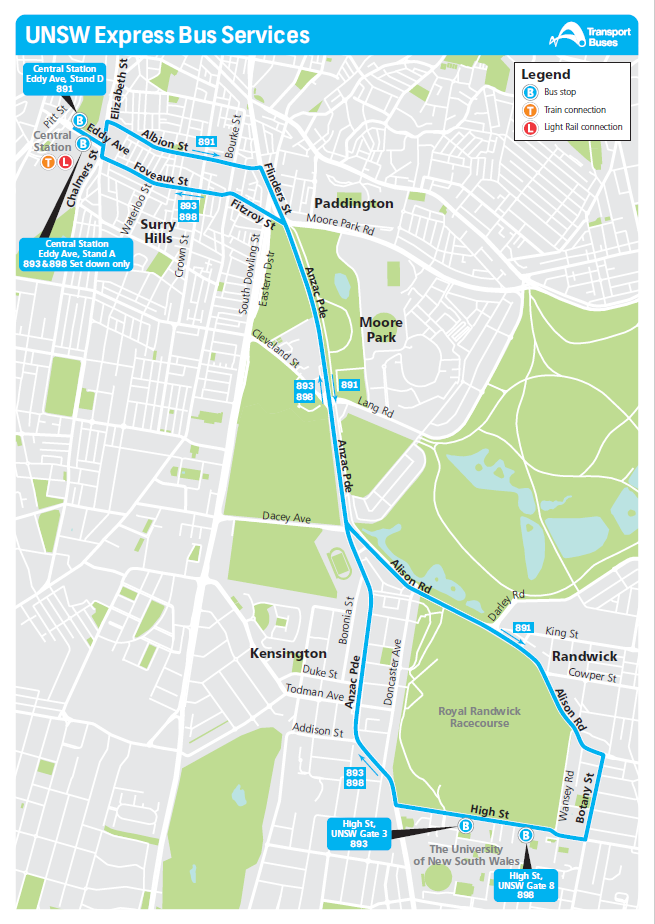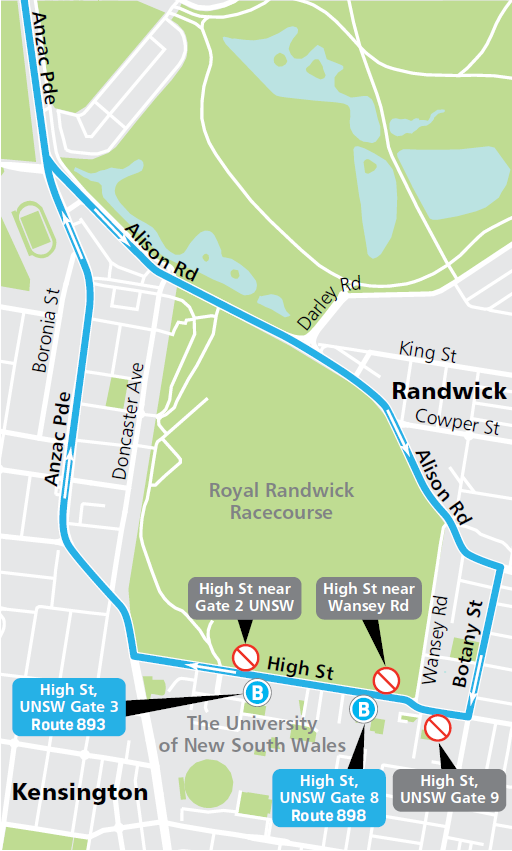 Comments