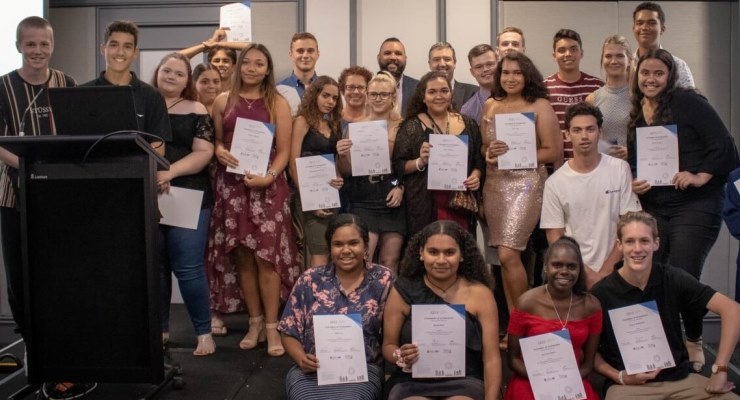 An Australian Business Deans Council summer school brought together the Indigenous business leaders of tomorrow to learn from UNSW students, alumni and advisors.
Last month, 23 high school students – many of whom were on their first visit to Sydney – travelled from far and wide across Australia to UNSW for the second National Indigenous Business Summer School (NIBSS).
An initiative of the Australian Business Deans Council, NIBSS provides a fully immersive experience for Indigenous high school students thinking of entering the world of business or becoming an entrepreneur.
Throughout the week, participants had the opportunity to engage and learn from UNSW Indigenous business students, alumni and advisors, including Indigenous industry leaders, entrepreneurs and business practitioners, who were instrumental in the co-design and delivery of this year's program.
Participants brought their own agency, ideas and shared knowledge to the table through integrated cultural, business and design workshops across various settings and environments.
"The students exceeded all expectations," commented Shelley Cable, Senior Consultant with PwC Indigenous Consulting. "I think the delivery team were inspired just as much as the students were."
"We are indebted to the many Indigenous Elders, community members, role models and organisations who were consulted and engaged with for NIBSS 2019," said Rebecca Harcourt, Program Manager Indigenous Business Education at UNSW Business School.
"Special gratitude and kudos to the UNSW Indigenous business students, alumni and professional staff, all of whom went above and beyond to make this inspiring program happen. And most of all, my heartfelt congratulations to all the NIBSS 2019 Deadly Entrepreneurs who, whichever path they choose to take next, can be richly proud of all they have achieved to date."
Read the full story on the Business School website.
Comments